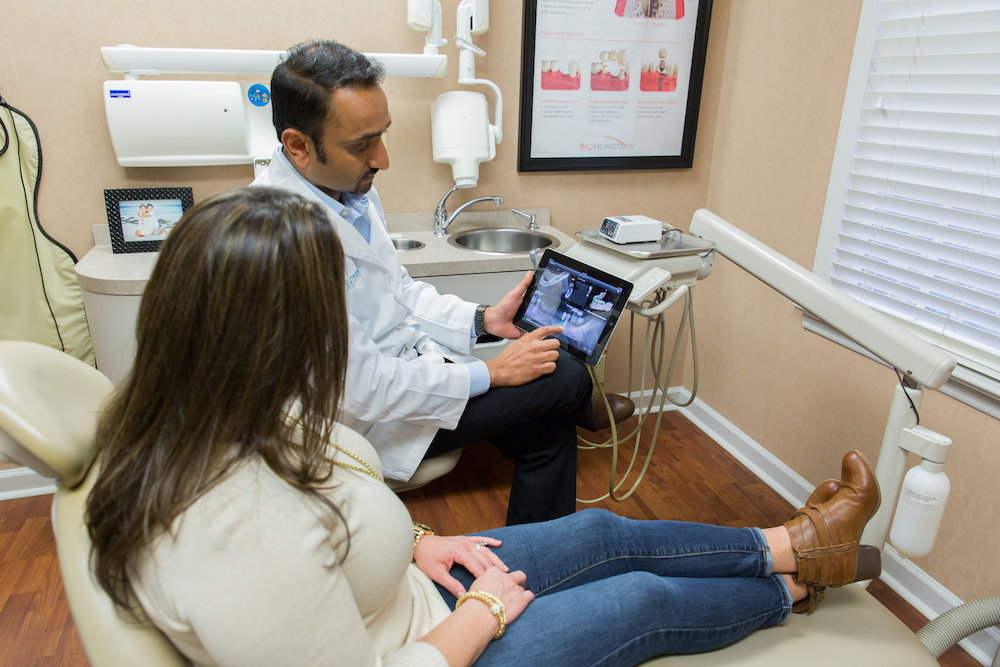 Meet Dr. Patel: Our Dental Implant Specialist
April 1, 2021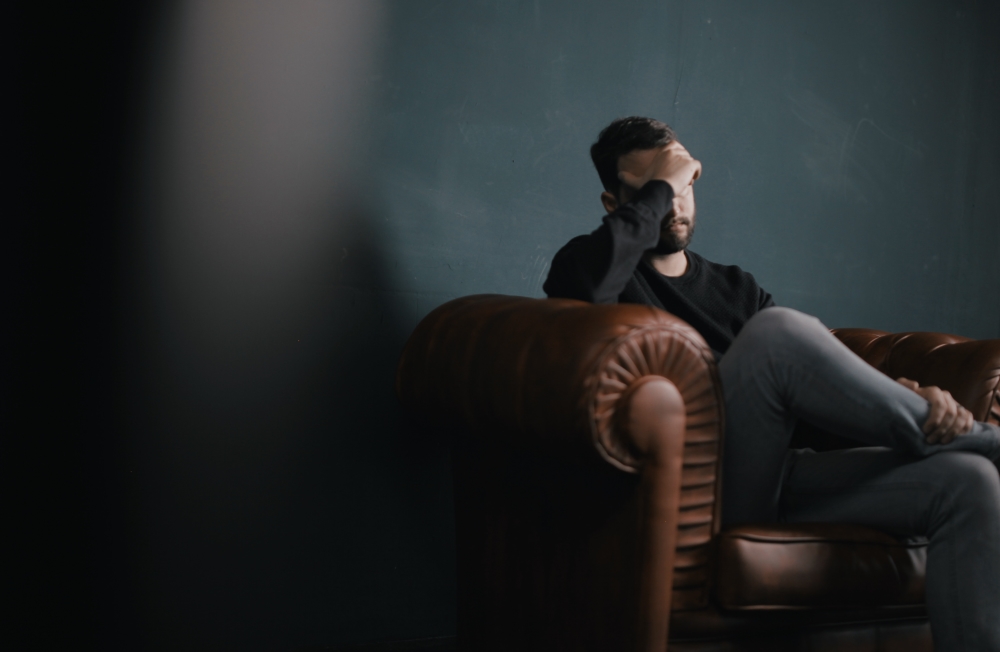 Does Stress affect My Oral Health?
April 28, 2021
Finding a quality dentist for yourself and your family doesn't have to be a chore. An ideal practice will have the capacity to help you and your family have great dental care for life, even if you need cosmetic or restorative treatments. To find such a facility, evaluate area practices based on the services offered, qualifications of the staff, friendliness of employees, and patient experiences to find your top dentist in Matthews NC.
Guide on How to Select a Top Dentist in Matthews NC
Services Offered
First and foremost, the best dentist will have the services that you need. Preventative, cosmetic, and restorative dental care are all aspects of a well-rounded dental practice. Services in these categories keep patient's teeth healthy, looking great, and functioning properly.
Preventative Dentistry
Preventative dentistry is the area that most general dentists focus on. This type of care includes routine dental cleanings, x-rays, and exams. Most people need dental cleanings twice a year to prevent plaque and tartar buildup and find dental issues before they require major care. Bonus: Some insurance companies will cover three cleanings a year! We recommend taking full advantage of the total number of cleanings your insurance provider covers per year.
Preventative dentistry also includes finding and treating periodontal (gum) disease and tooth sensitivity. Depending on your dental health, the dentist may even recommend that you get dental sealants to protect chewing surfaces from damage and decay.
Cosmetic Dentistry
When patients need to improve the way their smiles look, they usually need cosmetic dentistry services. These services include whitening, dental bondings, porcelain veneers, and Invisalign teeth alignment. For those in need of multiple cosmetic dental procedures, a full smile makeover may be a better option. This includes several methods to improve the appearance of the smile, including clear alignment trays, veneers, or whitening — depending on the patient's needs.
Restorative Dentistry
For patients with dental issues such as cavities, chipped teeth, bite issues, or other problems that impact the health and function of their teeth, restorative dentistry is the type of service they need. Included in this category are fillings, bridges, dentures, and crowns. An expert dentist can make the process of getting restorative dentistry treatment more comfortable and produce lasting results that restore function to your teeth.
Snoring and Sleep Apnea Treatment
Not all dentists assess snoring or treat sleep apnea. This is one service that Matthews Family Dentistry offers that other area dental practices may not. The dentists at our practice have years of experience in the highly specific field of dental sleep medicine. Patients can have a no-cost consultation to determine if they need sleep apnea treatment. Plus, our practice helps patients file paperwork with their medical insurance if they need this type of treatment.
Qualifications of Staff
How well qualified are the staff at the dental practices you are considering visiting? Look for dentists who have years of training and practice in their fields. Our team of doctors has worked in the dental field for years. In fact, our founder, Dr. TJ Patel, continues to work at the practice after founding it in 2003. Our three other dentists have worked at our practice for years, too. Since our doctors have such a strong connection to our practice, they put in extra effort to give patients the best care possible.
Friendliness of Employees
How friendly are the employees at a dental practice? This parameter matters more than you think. Many people feel uncomfortable or scared to visit the dentist. Friendly staff can help put them at ease as soon as they walk in the door. However, the opposite can also make patients feel more uncomfortable if they don't have a good experience with the staff.
At Matthews Family Dentistry, we strive to treat all our patients like family. Our doctors spend time talking to patients and put them at ease before, during, and after any dental procedures. If you've ever been afraid of the dentist, you may feel more confident in going if you can have an experience with friendly, comforting staff, like that we provide at Matthews Family Dentistry.
Patient Experiences
How do patients feel about the dental practice? Look for testimonials from previous patients. The practice's longevity also silently attests to how popular it is with patients and the type of quality care patients receive. Dental practices that don't fulfill the needs of their patients don't stay open for long. Matthews Family Dentistry remains dedicated to serving the area as it enters into its second decade in 2023.
Innovative and Modern Technology
Technology does make a difference in the dental care patients receive. The latest tools for dentists can make patients more comfortable, reduce their radiation exposure, and make treatments more effective.
Our technology includes better imaging options such as digital x-rays that reduce radiation by 80% to 90% compared to film x-rays. We also have an intraoral camera to educate our patients by letting them see what our dentists see. The cone-beam CT scanner gives our dentists the ability to take 3D images of teeth to treat periodontal disease, TMJ, and other issues that affect the whole mouth.
Multiple Payment Options
While many people have dental insurance, not everyone has this luxury. The top dentist in Matthews, NC, knows this and takes it into account by offering multiple payment options. For instance, our practice offers four methods of alternative payment methods:
Extended payment options
In-office payment plan with automatic credit card payments
50/50 payments for services that require multiple visits
Prepayment for cash
Additionally, our practice offers a membership club that pays for cleanings and exams and discounts other treatments. This unique payment option makes going to the dentist easier because those on the plan have basic care covered, including one emergency visit a year. It's more comprehensive than some types of dental insurance; plus, you get great care from the doctors at Matthews Family Dentistry.
Make an Appointment with Your Top Dentist in Matthews, NC, at Matthews Family Dentistry
With our wide range of dental services that include cosmetic and restorative dentistry and our highly qualified team, we at Matthews Family Dentistry firmly believe that we are the best dentist in Matthews, NC. Find out for yourself how our services and expertise make a difference in your dental experience by setting up your appointment. Contact us today for appointment scheduling or to get answers to your questions. We look forward to helping you smile.