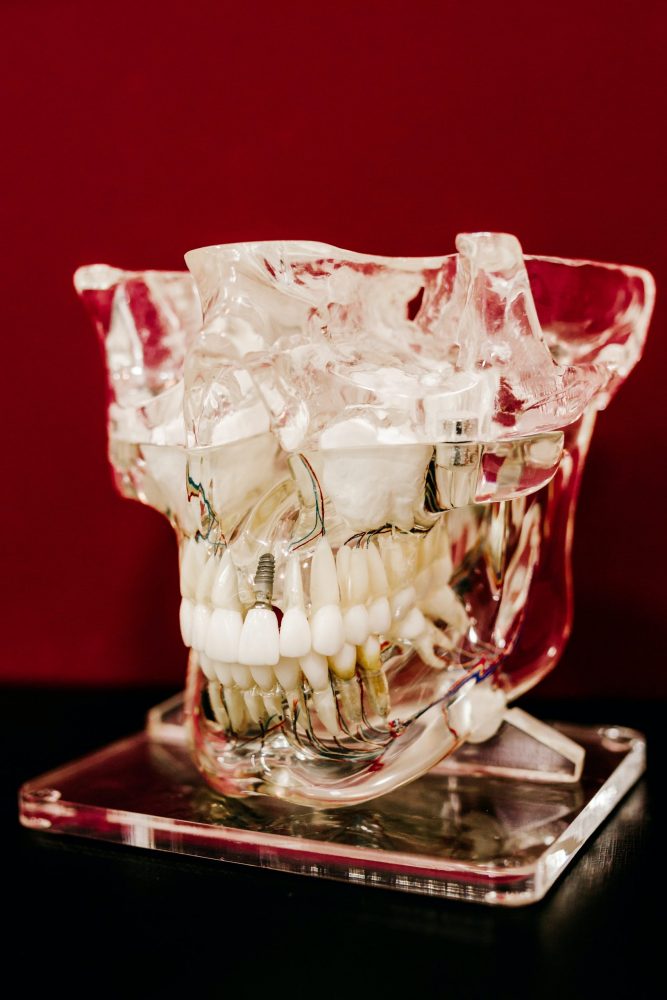 What Are Mini Dental Implants?
March 29, 2022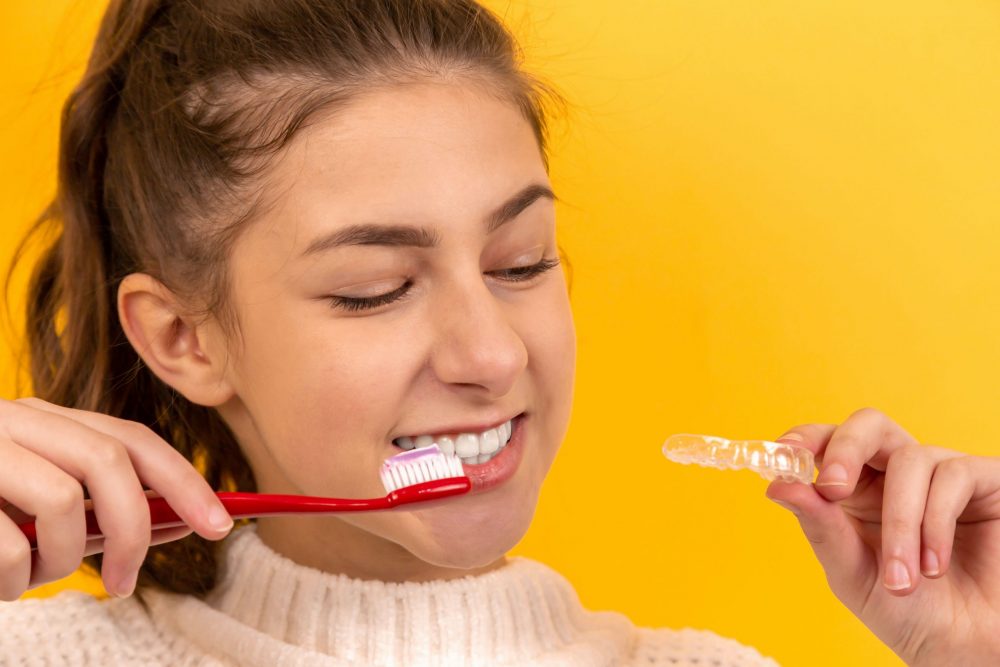 Is DIY Teeth Whitening Safe?
July 30, 2022
The Invisalign alignment system has become a major life-changing option for adults who want straighter teeth without wearing embarrassing, painful wire braces. However, this procedure will work better for those who are good candidates for the treatment. So, who is a good candidate for Invisalign? Discover general recommendations in this guide and visit us at Matthews Family Dentistry to determine if you qualify for this aligner system.
What Is Invisalign?
Before looking at who are good candidates for Invisalign, you need to know exactly what the treatment is and how it works. This system is a clear aligner process that uses invisible trays to hold your teeth as they realign into a straighter look. You wear a full series of trays and change them out after one to two weeks as your teeth slowly become set in their new places.
However, do not confuse Invisalign with cheaper mail-order systems or other brands of aligners that may seem similar. You must see a qualified Invisalign dentist for this system for several reasons. First, the dentist must ensure that you are a good candidate for orthodontic correction using Invisalign. Second, only authorized dentists have the equipment and education to know how to take scans and images of your entire mouth. The lab that custom-produces your aligners uses these dentist-provided images to create the trays to get the fastest results without causing discomfort.
Who Can Use Invisalign?
The groups who can use Invisalign do not always correlate with those who are good candidates for the system. For instance, teens and adults are the most common groups using Invisalign, but not all teens or adults can get the results they need from this system.
Good Candidates for Invisalign
How does your dentist determine if you are a good candidate for Invisalign? They will ask you several questions and do a dental exam to decide whether you qualify for this procedure.
Mature Enough to Correctly Use the System
Good candidates for Invisalign must be responsible for wearing the trays for most of the day and night, only taking them out to eat and conduct oral care. Teens and adults typically fall into this group. Maturity can vary with age, especially during the teen years, so parents may need to remind their teens about wearing the aligner trays.
Minor or Moderate Correction
Invisalign works extremely well in cases of mild or moderate bite problems or crooked teeth. Generally, these types of issues don't affect eating or speaking, which is why adults may have been able to avoid getting braces until they were older. By choosing Invisalign, they can have an even smile to boost confidence and look more professional.
However, Invisalign may not produce the same results as traditional braces in cases of severe bite issues. Because the severity of the problem can impact the results, a qualified dentist needs to decide whether you can use Invisalign or not.
Unusually Shaped Teeth or Dental Problems
Some people may have very small or unusually shaped teeth. These don't typically work well with the Invisalign system. Similarly, people with teeth too far inside the jaw, teeth standing too far out of the jaw, or rotated may not get quality results from using aligner trays. The trays cannot lift intruded teeth or lower extruded teeth.
Existing Dental Work
Invisalign trays are not compatible with dental bridges or similar dental work. Talk to your dentist about your options. If you need a bridge, you may want to straighten your teeth first before getting the bridge placed.
Have Healthy Teeth and Gums
You should have a good relationship with your dentist by making regular appointments for cleanings and routine exams. These good habits help ensure that you have healthy teeth and gums that will make the Invisalign system most successful. If you have existing problems with your teeth or gums, your dentist will fix those first before fitting you with Invisalign trays. Healthy teeth and gums reduce the chances of decay under the aligner trays during the treatment.
How Invisalign Works
The process of getting Invisalign through to seeing results is simple as long as you follow all your dentist's guidelines. First, you will make an appointment to see if you are a good candidate for the process. If your dentist thinks you can benefit from Invisalign, they will scan your teeth and show you a digital progression of the movement your teeth will make to reach their final position. You can see the results before even beginning treatment.
Second, the dentist will send the scans to a lab to order the set of aligner trays. The number of trays you will need depends on how much your teeth need to move. Different patients will have varying prescribed treatment times. For example, some people only need to use the trays for six months, while others will have a longer treatment.
To get the best results in the shortest amount of time, wear the tray for 22 hours a day. Take it out for dental appointments, brushing, flossing, and eating. Rinse out your mouth after drinking or eating if you cannot brush before putting the tray back into place to prevent stains on the tray.
During your treatment process, you must still check in with your dentist. During these visits, they will ensure that your teeth are responding as expected to the system and you don't feel pain from it. You may have slight changes to how often you change the trays based on these visits to wear them for a longer or shorter time than initially prescribed.
Most people will change their trays to the next one in each week's progression to two weeks. Slight pressure and minor discomfort may happen when you first change to a new tray because the tray places your teeth into a slightly moved position from the previous tray.
At the end of treatment, you will have a straighter smile. To maintain your look, you may need to wear a retainer at night.
Visit Us at Matthews Family Dentistry to See If You Are a Good Candidate for Invisalign
If you want a straighter smile that can boost your confidence and improve your appearance, visit us at Matthews Family Dentistry. We can see if you are a good candidate for Invisalign or other cosmetic dental services. Contact us today to schedule an appointment or get answers to any questions you might have about our services.