No Dental Insurance? No Problem!
We value your loyalty. For our patients without insurance, we've launched our membership club to simplify payments for preventative care. Pay an affordable, flat monthly fee to ensure great dental health all year. Our loyal members also save money on treatment. Join our membership club and start saving today.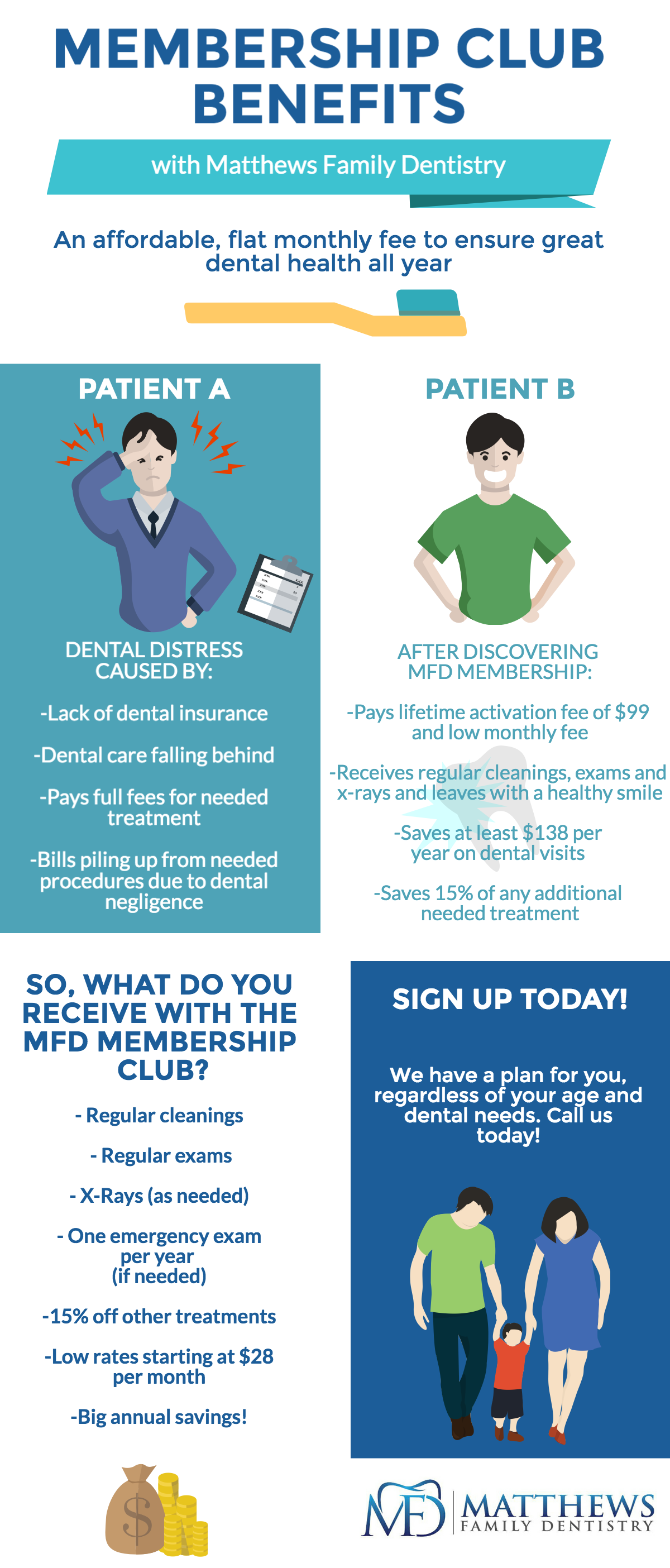 Join the mfd membership club
an insurance-free way to save on cleanings & treatments
Had a great experience today - the doctors and the staff are so helpful with explaining what needs to be done and why. Can't thank them enough for all of their help and making this as easy as can be!

Whether for a routine dental cleaning, a dental procedure, or working with insurance, this is the best dental practice EVER! They remember and use my name, they CARE about me and my family. I couldn't be any happier!

I have been to other dentists before and this one is by far the best, The doctors genuinely care about you and the nurses and staff are sweet, friendly, and helpful. I would recommend this dentist to everyone! They are truly the best!
Membership plans for dental practices are becoming more common. Matthews Family Dentistry is pleased to inform that we have MFD Dental Membership Club for patients not currently covered by dental insurance. We want to help you prioritize your oral health, and this program allows for a complete continuation of preventative care.
Membership plans for dental practices are becoming more common. And anyone can join MFD Dental Membership Club by paying $99 life time activation fees and a low monthly fees . If you do not have dental benefits this plan is designed to provide affordability and easy access to quality dental care. We have adult membership, perio membership and child membership plan. So, join our membership club and save big on dental treatment and cleaning services