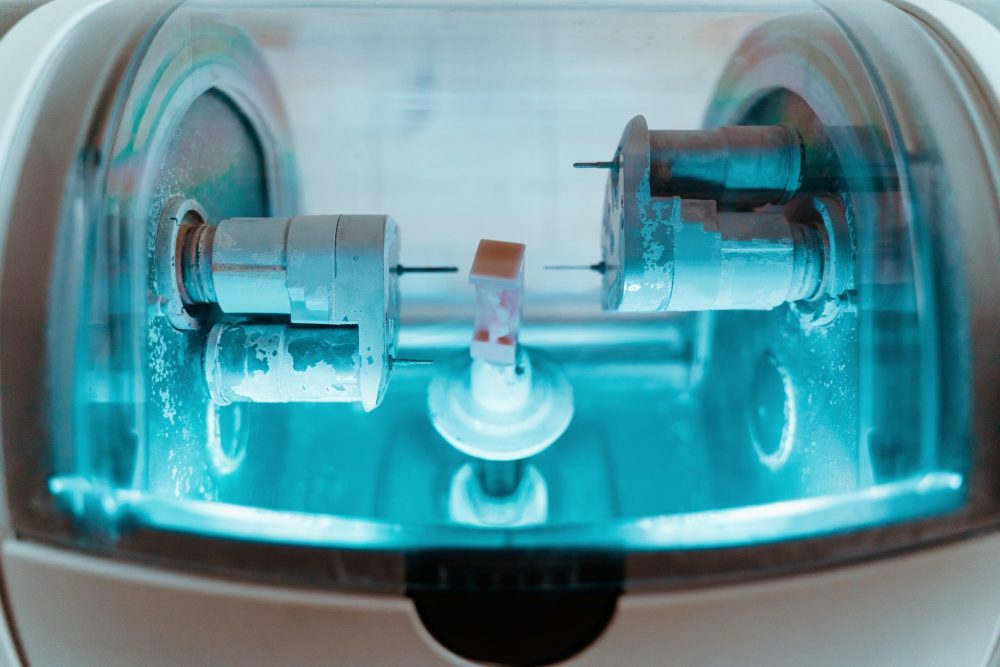 What Is Dental Technology?
August 8, 2022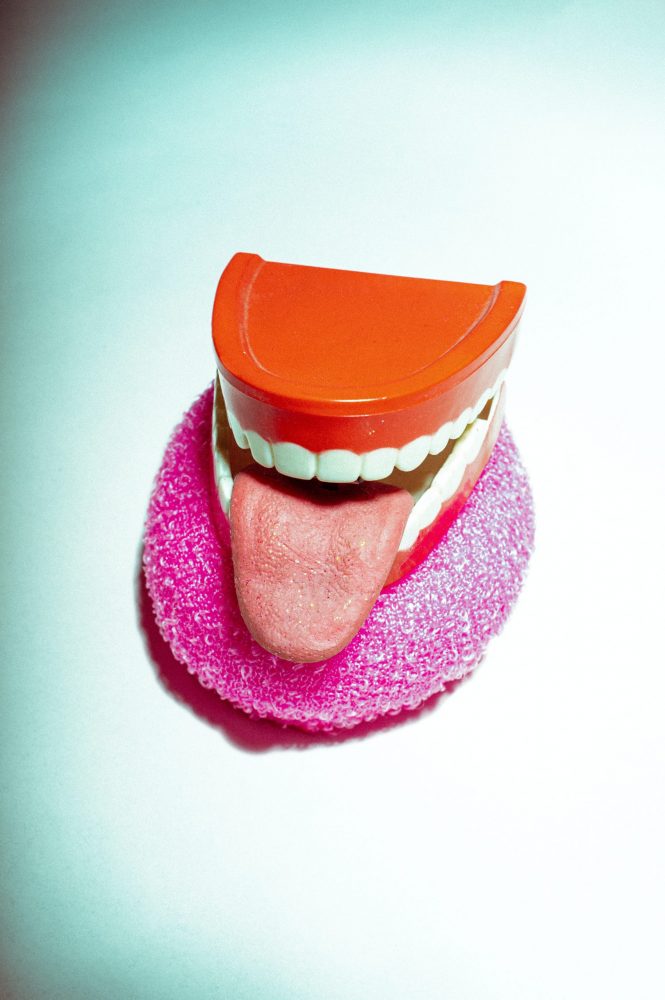 What Can Your Tongue Tell About Your Health?
September 22, 2022
With cosmetic dental procedures, anyone can improve the appearance of their teeth. However, many patients wonder, "Is cosmetic dentistry safe?" This is a valid question, with an answer that depends on where the treatment takes place and the patient's existing dental health. At Matthews Family Dentistry, we want to clarify the safety of cosmetic dental procedures so that they can make an informed choice.
What Is Cosmetic Dentistry?
Cosmetic dentistry is a field of dental care that focuses on improving the smile. Compared to preventative dentistry, which includes exams and cleanings to prevent decay. Restorative dentistry can sometimes overlap with cosmetic procedures. However, the latter makes them look better.
One of the most common types of cosmetic dental procedures is teeth whitening. In fact, this type of treatment is so common that you can find many options over the counter at the pharmacy. Like all cosmetic options, whitening is something you should see a dentist for the right outcome. Over-the-counter options can come with poor results or extra side effects. A dentist can give you better results with fewer downsides.
Another type of cosmetic treatment is using veneers or bonding to restore the appearance of individual teeth. These fixtures fit over the existing teeth to cover the appearance of chips, uneven coloring, or length differences. They look like natural teeth and, in the case of veneers, can last up to a decade.
For decades, to get straighter smiles, people had to rely on metal braces with painful wires. However, nowadays, adults can benefit from Invisalign clear aligner trays to straighten their teeth without traditional braces. Invisalign is another type of cosmetic dental procedure that you can only get from a dentist. While other options exist, they may not perform as well or produce the same results as custom-created Invisalign trays and a treatment process monitored by your dentist.
One type of procedure that can overlap between restorative and cosmetic is dental implants. These permanent dental pieces replace missing teeth or can serve as anchors for dentures or bridges. Because implants require surgery to put the screw into the jaw and place the crown, this procedure option is only available from qualified dental professionals.
Finally, since many patients need multiple procedures to get their desired smiles, some dentists offer smile makeovers. These treatments combine cosmetic procedures to improve the patient's smile. Smile makeovers are elective procedures that differ from full smile rehabilitation. A smile rehabilitation focuses on providing treatments to restore function to a patient's mouth by repairing damaged teeth or bite problems.
Generally, all cosmetic dental procedures are optional, but they can make vast differences in the appearance of a smile and your confidence.
Is Cosmetic Dentistry Safe?
Due to the elective nature of cosmetic dental procedures and their wide availability, some patients wonder, "Is cosmetic dentistry safe?" The answer depends on multiple factors, including your dental health and provider.
Getting cosmetic dental treatments from anywhere other than a qualified dentist creates a significant level of risk for side effects and undesired outcomes. A dentist ensures that they perform cosmetic procedures on healthy teeth. Plus, they can reduce the chances of side effects by expertly conducting cosmetic treatments in a controlled environment.
For instance, over-the-counter whitening kits are generally safe for most people, but if you have existing sensitivity or undiagnosed gum disease, you could experience pain from using over-the-counter whitening kits. Strips or trays designed for universal use may not fit your mouth. Your gums could get the bleaching agent on them, causing pain. People with teeth sensitivity may also worsen their condition after using these over-the-counter products. Additionally, these products will only whiten teeth one shade if used correctly. If you need to brighten your teeth more, a dentist will give much better results in less time.
Yes, cosmetic dentistry is safe, but only if you visit a dentist to get the treatments.
Benefits of Cosmetic Dentistry
Cosmetic dental procedures provide many benefits for patients. Those embarrassed by their smiles can gain the confidence to show off their pearly whites. Feeling freer to smile can benefit social and professional circles because you'll be seen as friendlier and more open.
While it does impact appearance, for some people, cosmetic dentistry can also impact their health.
Dental implants permanently fill in holes in the smile. This procedure prevents bone loss from a missing tooth, helps other teeth maintain alignment, and improves the smile's look. Because the implant is fixed to the jaw, it feels and looks like a natural tooth.
With good cosmetic dental care from a qualified dentist, you can get the lasting results you have always wanted to improve your smile.
Risks of Cosmetic Dentistry
As with all types of dental procedures, there are some risks. The chances of risks increase for over-the-counter or at-home options that are not overseen or prescribed by a dentist. Getting cosmetic dental work done without an evaluation by a dentist raises the risks of improper outcomes or severe side effects.
Teeth and gums should be healthy before any cosmetic procedure. A dentist who also does cosmetic treatments can conduct exams and offer restorative treatments, if needed, before doing cosmetic work.
Some whitening products available over-the-counter can damage dental enamel, which does not come back, leading to painful dental sensitivity.
Even some in-office procedures cause permanent changes. For example, veneers require removing a small amount of the tooth and its enamel to allow the veneer to be placed. If the veneers need replacing in the future, you will need another set of veneers instead of bonding. However, your dentist should discuss the pros and cons of veneers before the procedure and let you decide the best option for your dental health and appearance.
Improve Your Smile with Experienced Dentists at Matthews Family Dentistry
If you want the best smile of your life, you should start with a complete exam and cleaning. Our doctors will ensure that your teeth are healthy and ready to begin cosmetic treatment. They can also answer your questions about your case, including "Is cosmetic dentistry safe?" To schedule a visit with one of our dentists, contact us now.