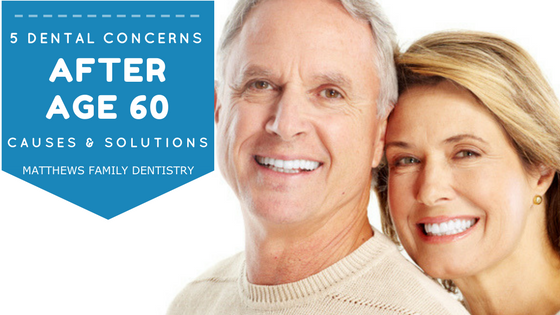 5 Dental Concerns After Age 60
February 13, 2017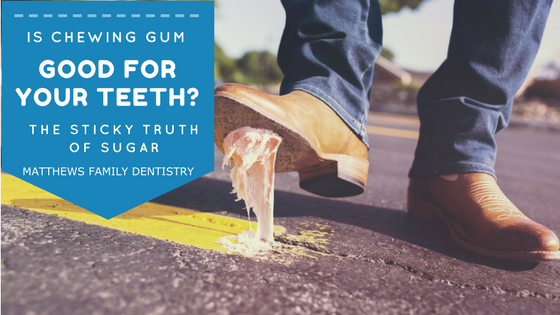 Is Chewing Gum Good for Your Teeth?
March 25, 2017
It's important to be prepared to help ensure that you make the most of your dental visit. Here are some helpful questions to consider before and during your dental appointment.
Preparing for the Dental Visit for You or Your Child
Make a list of any pain or issues you are experiencing, or questions you would like to ask the dentist during your appointment. You can start with this list below, or make up your own. The important thing is to tell your dentist about any concerns or issues you have, even if they are minor, so that they can treat them now and help prevent bigger problems later on.
Do you have sensitivity or pain in your teeth? How bad is it?
Do you have pain or bleeding in your gums, tongue or jaw? How bad is it?
Do you have any unusual spots or sores in your mouth?
Do you have dry mouth or a lack of saliva?
Do you have an unpleasant taste or odor in your mouth?
Are you taking any prescription or over-the-counter medications? Make a list of those to take to the dentist.
Do you have any allergies?
Do you have trouble breathing when you sleep?
Do you grind your teeth when you sleep?
Questions to Ask During Your Dental Visit
In addition to discussing with your dentist any pain or issues you are having in your mouth, here are some general questions you could ask to help improve your overall dental health.
Does my mouth look healthy?
What can I do to improve the health of my teeth and gums?
Is there anything I should tell my family doctor about?
What foods can I eat to improve my dental health?
Which treatments are absolutely necessary? Which are optional? Which are cosmetic? Which procedures are urgently needed, and which ones are less urgent?
Questions to Ask the Dentist About Your Child's Teeth
The Partnership for Healthy Mouths, Healthy Lives recommends taking your child to the dentist by the time they turn one. Then once you schedule a regular routine, here are some questions to ask the dentist about your child's dental health.
How can I ensure that my child's teeth are clean?
How can I prevent baby bottle tooth decay?
Do you have any advice on how to get my child to brush their teeth?
What foods will improve my child's dental health?
Should my child get sealants to prevent cavities?
How are the teeth and jaws developing and, if there are any problems, when will you refer my child to an orthodontist?