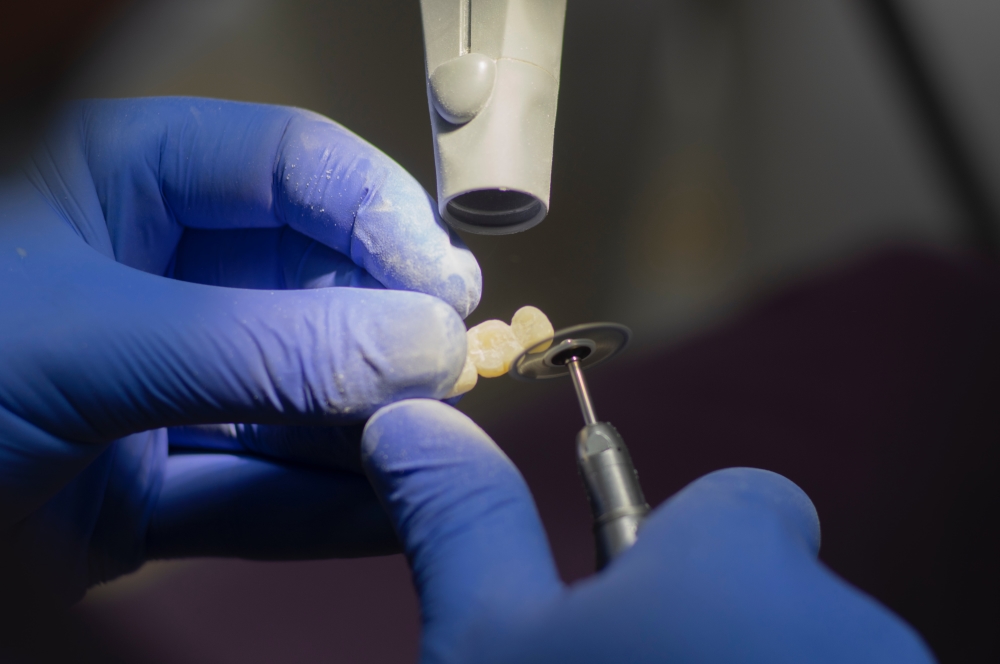 Breaking Down the Dental Implant Process Timeline
June 3, 2021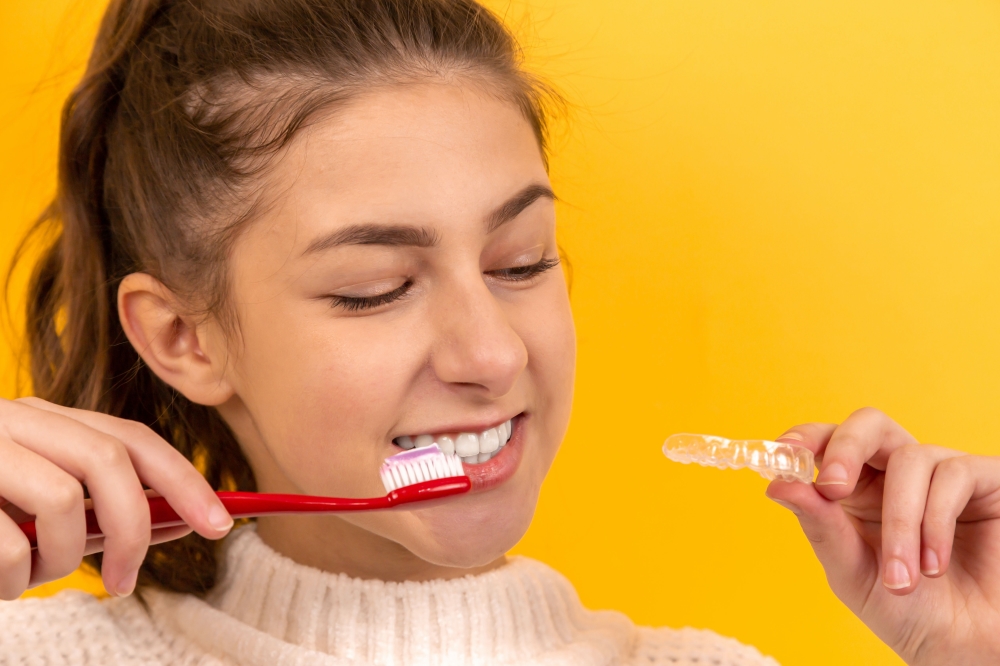 What is Cosmetic Dentistry?
July 15, 2021
Some of our patients at Matthews Family Dentistry come to us and ask, "Why are my teeth sensitive to hot and cold?" While we cannot offer a specific answer without an exam, several possibilities could cause the problem. Therefore, making an appointment for a checkup is the only way to find out the cause of your tooth sensitivity and get it treated.
Why Are My Teeth Sensitive to Hot and Cold?
There are several reasons behind tooth sensitivity. The dentist will need to conduct a thorough exam to find the reasons behind your discomfort. An exam will likely include cleaning if you haven't had one in the last six months. The cleaning helps to remove any plaque or tartar build-up on your teeth and protects them from future damage.
During the exam, you may undergo imaging that gives the dentist an inside view of your teeth. At Matthews Family Dentistry, we use digital x-rays that use up to 90% less radiation. Plus, our dentist can view the results quickly on a computer. By using imaging, our dentists can pinpoint possible causes of tooth sensitivity, such as cavities or infections, to make a diagnosis and choose a treatment plan.
Is It Time to Visit the Dentist for a Sensitive Tooth?
Tooth sensitivity may not always indicate a dental problem. For instance, if you have used over-the-counter teeth whitening kits, these can cause temporary tooth sensitivity that may go away. Another reason for tooth sensitivity in a single tooth is after getting treatment, such as fillings, crowns, or root canal treatment. The tooth sensitivity can last for a few weeks after the procedure but should eventually subside.
However, if you have not changed your dental hygiene regime, had any treatment, or have a single tooth with extra sensitivity, you may need to make an appointment with a dentist. Look for the following other signals to make an appointment for a dental exam for your sensitive tooth:
Pain in one tooth when biting or chewing
Bleeding or redness in the gums
Discomfort that lasts even after stopping exposure to hot or cold foods or drinks
Swelling in a single area of the gum
Chips in the teeth or a broken tooth
Lost filling or crown
Even if you don't identify with any of the above symptoms, if you feel concerned about your tooth sensitivity or if it keeps you from enjoying the foods and drinks you love, schedule a dental appointment to know more.
Causes of Tooth Sensitivity
Tooth sensitivity has several causes. As noted, healing from a dental treatment can leave some lingering sensitivity. However, other problems before treatment can cause issues.
For example, a cavity in a tooth can make the tooth susceptible to extra sensitivity when eating or drinking hot and cold things. Losing a filling or crown exposes a decayed tooth to sensitivity, too. Both decay and a lost filling may require a new filling or a crown to seal the tooth.
If the decay continues, it could progress to affect the tooth's pulp. The inflamed pulp will still make the tooth sensitive to temperature extremes, but the sensitivity often does not go away when your mouth's temperature returns to normal. In this instance, you may need root canal therapy to remove the pulp from inside the affected tooth. A cracked or broken tooth may also require a crown or root canal therapy to fix.
Another tooth sensitivity cause is eroded enamel. Generally, this affects all the teeth because the enamel erosion comes from acid reflux, drinking acidic beverages, eating disorders, or brushing too hard.
For people who have gum recession, the roots of the teeth become exposed, causing sensitivity. Gumline fillings or grafting may help to correct this problem.
Gum disease can cause your gums to bleed after brushing or flossing. The treatment for this type of issue depends on the extent of the disease.
With so many causes of tooth sensitivity, your dentist needs to do some investigative work to find out why you have a tooth sensitive to hot and cold. Therefore, you may require imaging and additional tests to find out the reason before the dentist recommends treatment for you.
Treatments for Sensitive Teeth
Dentists have several types of treatment available to help sensitive teeth. Some patients may need fluoride gel applied to their teeth to help ease sensitivity and fortify enamel. A dentist may even prescribe toothpaste for the patient to use at home to help with sensitivity.
Gum problems require addressing possible gum disease or recession. For those with gum disease, periodontal treatments such as root scaling and planning may remove bacteria and other infectious matter from under and around the gums. Gum recession may need a gum line filling or a surgical gum graft to cover the teeth roots and stop sensitivity caused by their exposure.
In cases of decay or infection, patients may require a minor filling. Alternatively, if the decay is extensive, it could indicate a need for root canal treatment. Both methods correct the sensitivity in a single tooth and help stop the decay from becoming an infection that spreads throughout the jaw.
Your dentist may use any of the above methods to treat tooth sensitivity. However, keep in mind that the treatment you receive will be customized to the cause of your tooth troubles. Therefore, you may not get the same type of treatment for tooth sensitivity as someone else. Don't worry. The dentist will recommend the right treatment to improve your comfort and reduce sensitivity.
Trust Matthews Family Dentistry with Your Sensitive Teeth and Other Dental Concerns
If you have tooth sensitivity and want to know why are my teeth sensitive to hot and cold, you need to have it evaluated by a dentist. Contact us at Matthews Family Dentistry in Matthews, NC, just outside of Charlotte.
We have professionals who can help you correct your tooth sensitivity through preventative care and treatment. Don't put off finding pain relief from your dental problems. Only through proper care can you correct your tooth sensitivity from the root of the problem.