Meet Dr. Kashyap: Our Invisalign Specialist
April 1, 2021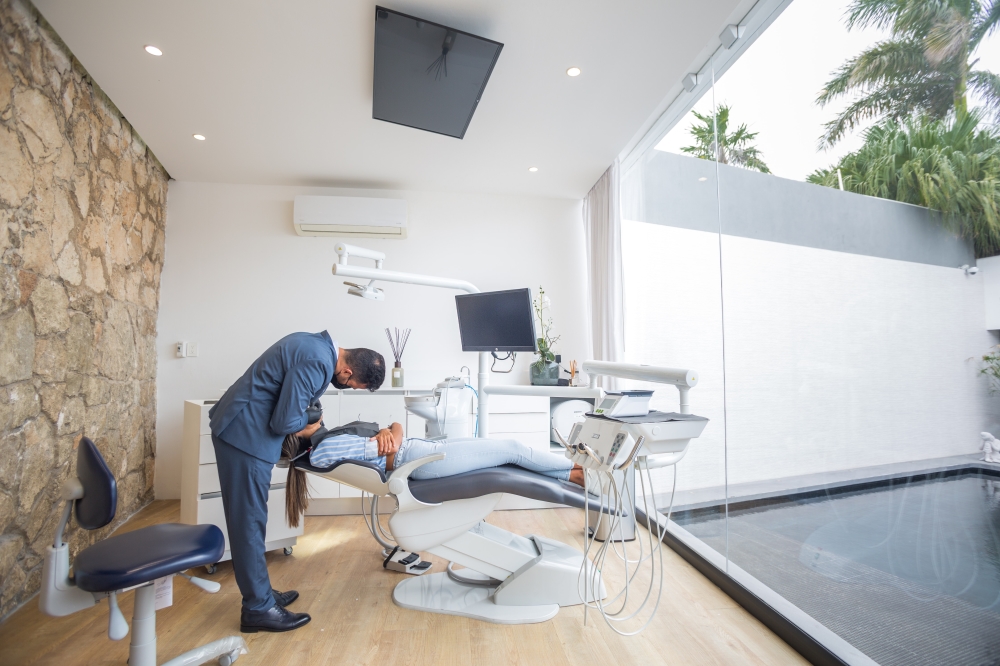 How to Select a Top Dentist in Matthews NC
April 28, 2021
Dr. Tejesh (TJ) Patel is our practice's dental implant specialist and one of our founders. He has a long history of helping patients get healthy, good-looking smiles through his work at Matthews Family Dentistry. Through his education and experiences, he continues to strive to find ways to provide his patients with well-rounded dental care for the entire family.
Dr. Patel's Background
Born in India and raised in Fiji, Dr. Patel's family moved to Charlotte, NC, when he was 10. He continued to stay in the area for high school, college, and dental school. Today, he offers his dental expertise to the area, at Matthews Family Dentistry.
When not helping patients get their best smiles possible, he spends time with his wife and two children or enjoys one of his many hobbies. During his free time, you may find Dr. Patel reading, watching a movie, spending time outdoors with his family, golfing, exploring new music, trying different cuisines, or traveling.
Dr. Patel's Education
Dr. Patel earned two bachelor's degrees while attending the University of North Carolina Chapel Hill. He earned a BS in chemistry and a BA in economics. Four years after earning these degrees, he completed dental school, also at UNC-Chapel Hill, and earned his DDS.
Building upon his education and a desire to bring comprehensive dental care to families in Matthews, NC, Dr. Patel founded Matthews Family Dentistry in 2003. Since then, Dr. Patel continues to expand his horizons through memberships to various professional groups and training in new techniques to give his patients the best available care.
Professional Groups Dr. Patel Belongs To
Dr. Patel is a member of many professional dental organizations. He belongs to the American Dental Association and the North Carolina Dental Society. Membership in these organizations gives Dr. Patel access to the latest studies and news about dentistry.
He also holds membership in the International Congress of Oral Implantologists. This membership attests to his expertise in providing dental implants to his patients.
The American Academy of Dental Sleep Medicine also has Dr. Patel as a member. Because Dr. Patel works to help patients with sleep apnea or snoring, this membership provides him with information on innovative treatments in dentistry and sleep.
Lastly, he has trained to earn the mark of becoming an Invisalign preferred provider. Therefore, he has the qualifications to fit patients with this clear alternative to braces for straightening teeth.
Professional Interests
As a professional, Dr. Patel specializes in dental implants at our practice. However, he also has other interests in dentistry, which include Invisalign and whole smile restoration.
His training in the Invisalign process allows him to offer this cosmetic option to his patients. By taking 3D images of the patient's teeth, Dr. Patel uses the images to create a plan with the patient for straightening their teeth using Invisalign trays.
In addition to helping patients get straighter smiles through Invisalign, Dr. Patel also has a deep interest in providing full smile rehabilitation. Many people who need full smile rehabilitation may have suffered from an injury, long-term bite problems, TMJ, or severe acid erosion of the teeth. This procedure involves repairing damaged components of the mouth through veneers, crowns, implants, bridges, and other restoration options. This service can give people back a way to eat, smile, and talk without pain or discomfort.
Our Dental Implant Specialist at Matthews Family Dentistry
Dr. Patel serves as our dental implant expert; therefore, he is one of the doctors you 
may see if you require an implant for your restorative dental needs. However, to fully appreciate Dr. Patel's work, you need to know exactly what a dental implant specialist does.
What Dr. Patel Does as a Dental Implant Specialist
Dental implants serve as artificial replacements for lost teeth. You can lose a tooth from a dental disease such as an infection or physical damage that prevents saving the tooth.
Leaving a gap between your teeth is only one option. However, this is not the best choice for most people. With time, the nearby teeth will try to push together to fill the gap, resulting in a change in your smile. Even if your other teeth don't move, you will still have a gap in your smile.
To fill the gap, you may need a bridge or an implant. For longevity, security, and comfort, many patients prefer dental implants.
Compared to bridges, which usually only last a decade, implants will remain in the mouth and function normally as a tooth for the rest of your life. Plus, implants don't require removal for cleaning as bridges and dentures do. In fact, implants look, feel, and function the same as your surrounding teeth because it is the only form of restorative dentistry that saves the bone in your jaw and promotes new bone growth around the base.
For an implant, the dentist inserts the base into the jaw. The bone grows around this base, holding it as firmly in places as a natural tooth root. A porcelain crown on top mimics the appearance of the surrounding teeth, so no one can tell that you have a dental implant. For some people who need bridges or dentures, implants can provide the anchor points. Anchoring the bridge or dentures to the implants holds the piece more firmly in place for better security and comfort.
Make an Appointment with Us at Matthews Family Dentistry for Your Dental Care
At Matthews Family Dentistry, we provide preventative services such as cleanings and exams and cosmetic and restorative dentistry services. In fact, if you need an implant, you get to meet our dental implant specialist Dr. Patel. For anyone in Matthews, Charlotte, Indian Trail, Waxhaw, or Monroe, NC, in need of any type of dental care, reach out to us for an appointment. We bring together a professional, caring team, comprehensive care, and the latest technology to give you exceptional dental care. Come see us soon.