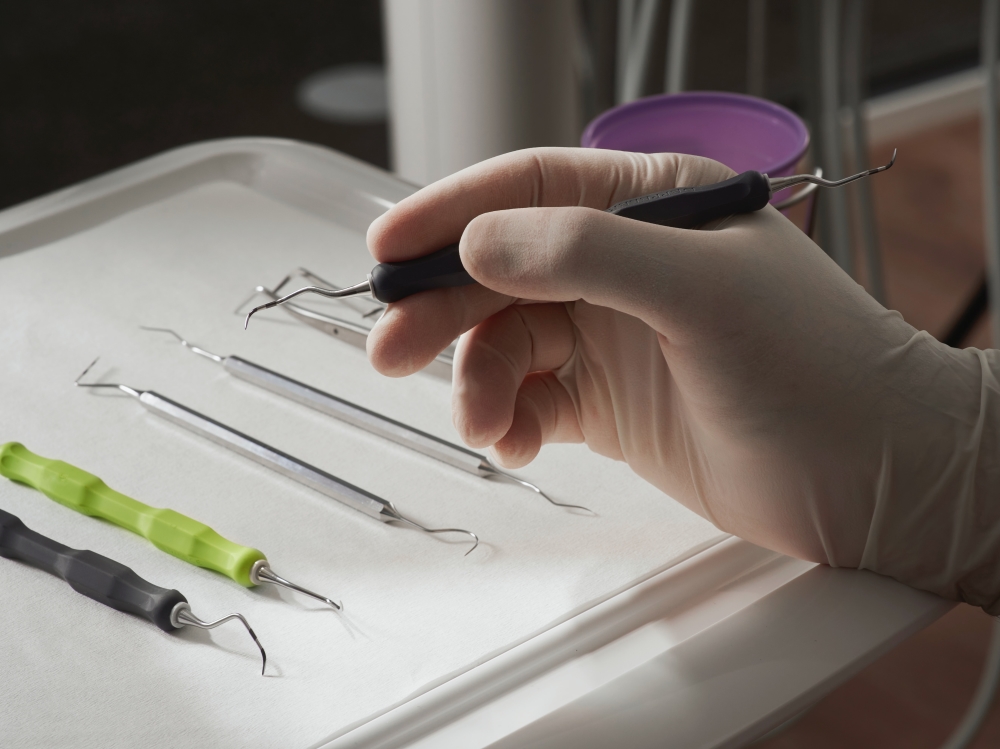 What to Expect From a Root Canal
March 26, 2021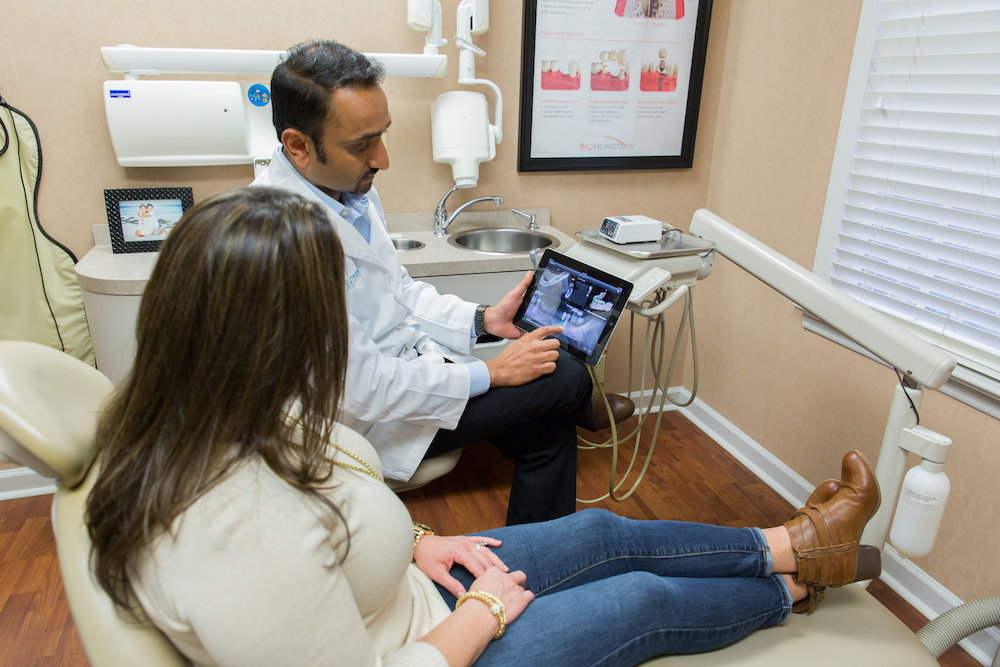 Meet Dr. Patel: Our Dental Implant Specialist
April 1, 2021
At Matthews Family Dentistry, we are lucky to have a team of four experienced professional dentists working with us. Among those is one of our partners, Dr. Vivek Kashyap, our Invisalign specialist. With the help of his experience, education, and training, plus his individual treatment of each patient, Dr. Kashyap transforms smiles every day.
Dr. Kashyap's Background
Born in New Jersey, Dr. Kashyap's family moved to several places over the next few years before finally settling in the Charlotte, NC, area in 1988. He remained in the area for high school, college, and dental school before going to Long Island, NY, for his dental residency in 2004. Two years later, he joined Dr. Patel at Matthews Family Dentistry, where he continues to practice today.
Dr. Kashyap and his wife met during his residency and today remain happily married with three children (she is also a dentist!). In his spare time, he enjoys travel, reading, and music.
Dr. Kashyap's Education
Much of Dr. Kashyap's education occurred in North Carolina. He graduated from high school from Myers Park High School in 1995 and earned a pair of degrees from UNC-Chapel Hill in 1999. His dual degrees were a Bachelor of Science in Business Administration and a Bachelor of Arts in Chemistry.
Following his undergraduate studies, he continued to dental school at UNC-Chapel Hill, completing his studies in 2003. After dental school graduation through 2004, he underwent his residency at Long Island College Hospital in New York.
In 2006, he returned to the area to join with Matthews Family Dentistry. Today, he is our Invisalign specialist, working to give patients the smiles they've always wanted.
Dr. Kashyap's Professional Associations
As a professional, Dr. Kashyap maintains associations with several groups. Membership in these groups offers him the chance to network with other experts in the field and learn about innovative technology for dentistry.
Some of the associations which boast of Dr. Kashyap's membership include the North Carolina Dental Society, the International Congress of Oral Implantologists, and the American Dental Association. These professional groups showcase Dr. Kashyap's credentials.
Additionally, as a sleep expert in helping patients overcome snoring issues, he also belongs to the American Academy of Dental Sleep Medicine. To continue his education and others, he is a South Charlotte Study Club member for dental professionals and aspiring dentists to learn together.
Of course, as our practice's Invisalign specialist, Dr. Kashyap has received training to become a preferred provider for Invisalign. This designation means the company indicates Dr. Kashyap can successfully use the technology to design a plan for each patient's Invisalign treatment.
Dr. Kashyap's Professional Interests at Our Practice
While Dr. Kashyap's main focus is as our Invisalign specialist, he does much more at our practice. Some of his other professional interests include helping patients with implants and full smile rehabilitation.
Every service he provides to his patients comes with his signature chair-side manner. He takes the time to explain the procedure and ensure his patients feel as calm and comfortable as possible. This humanistic approach to dental care turns what many consider an uncomfortable chore into a less daunting task.
What Dr. Kashyap Does at Matthews Family Dentistry as Our Invisalign Specialist
Invisalign is an alternative to other forms of braces that uses clear, custom-made trays to move the teeth instead of wired braces. Most people find these trays more comfortable and less obstructive to their lives. For adults and older teens who want to have gaps, uneven spacing, or bite problems fixed without wire braces, Invisalign might provide the right solution.
As our Invisalign specialist, Dr. Kashyap has the training to use the high-tech system that creates clear aligner trays for the process. During your initial consultation, Dr. Kashyap will determine if you qualify for this method of teeth straightening. While Invisalign is approved to work well with teens and adults, some factors may affect whether you can use it. However, if you are like most people, you should have success with this process to get straighter, more even teeth.
You may need a cleaning and exam or treatment of any existing periodontal conditions before fitting for the Invisalign trays. Doing these tasks before starting the process ensures that your teeth will finish the treatment healthy and better looking.
Dr. Kashyap uses a special system to create a three-dimensional image of your teeth. This image goes into the Invisalign software, which allows Dr. Kashyap to plan your treatment course. Using the program, he can show you what your smile will look like after getting your teeth alignment corrected with Invisalign. Plus, he can determine how long your treatment will last and how many aligner trays you need. He then sends off the order for your custom-made trays.
When your aligner trays arrive, you will wear the first one for one to two weeks, depending on Dr. Kashyap's advice. After that, you will change to the next tray in the treatment course. Typical Invisalign treatments may require up to 18 months to complete. However, you won't have the pain of metal braces or the embarrassment of wire-covered teeth. Additionally, you can take out the aligner trays as needed to allow for dental care, drinking anything besides water, and eating.
Over the treatment period, you will still have to check in with Dr. Kashyap. He will make sure that your teeth are moving as expected and that you are on track to finish the treatment successfully.
With Dr. Kashyap's training and experience with the Invisalign system, many patients have their smiles transformed in just a few months.
Make Matthews Family Dentistry Your Family's Source for Comprehensive Dental Care
Having a great smile is crucial to your appearance and your health. A good relationship with a dental practice can help you keep your whole mouth healthy through routine exams and cleanings. We provide you with these vital services at Matthews Family Dentistry. Plus, if you need to improve your appearance or function, restoration and cosmetic dentistry services are available options. For those who request Invisalign, you may get to work with Dr. Kashyap, our Invisalign specialist.
Whether you need a new dentist or a dental practice that can offer you comprehensive care at one location, contact us today at Matthews Family Dentistry. Our practice serves anyone in the Matthews, NC, area, including Charlotte, Waxhaw, Monroe, and Indian Trail. When you phone us, our office staff can answer your questions about our dentists, services, practice, and more. If you want to set an appointment, you can also do that when you speak with us by phone.
Dr. Kashyap and the entire team at Matthews Family Dentistry want to help you get your best smile by providing top-notch dental care.