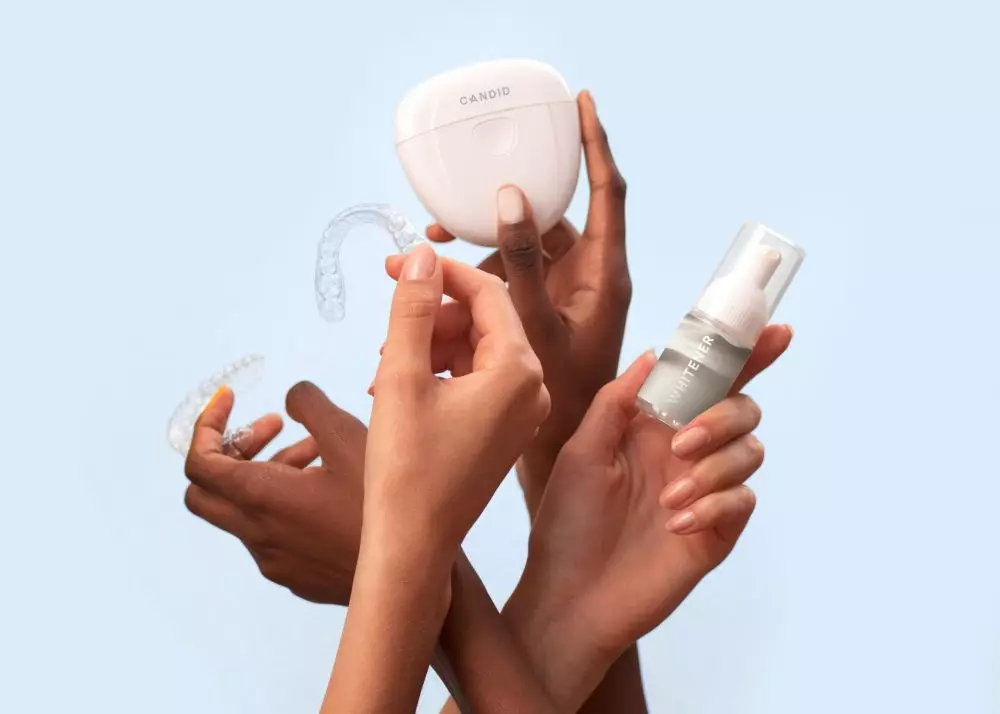 All You Need to Know About Invisalign for Overbite
February 26, 2022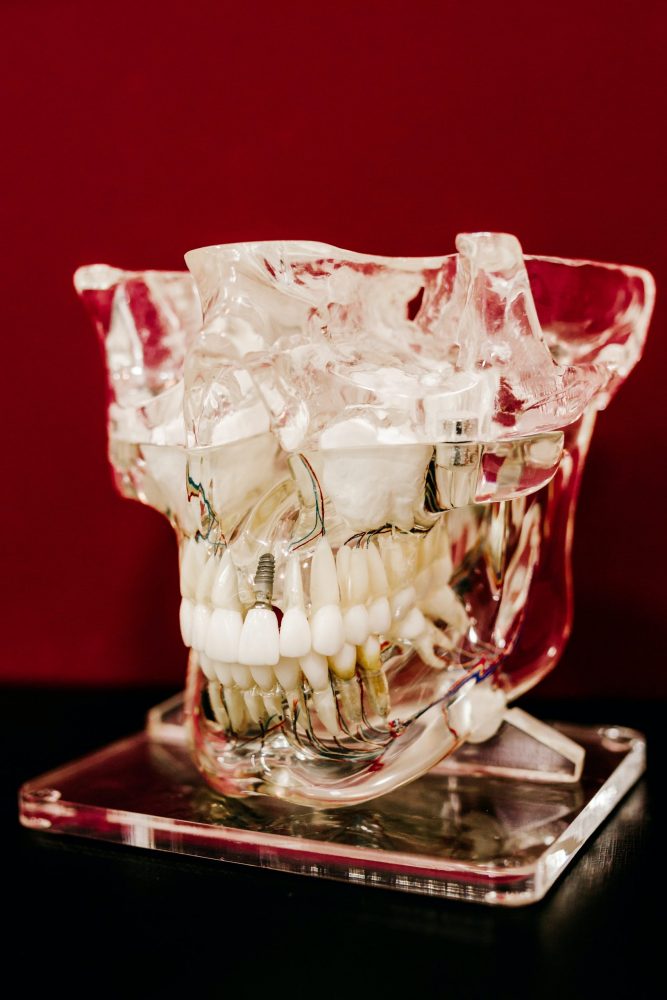 What Are Mini Dental Implants?
March 29, 2022
If you've chosen to improve your smile with Invisalign, you should know about the care of your aligners and the retainer that you use after treatment. Knowing how to clean Invisalign retainers and aligners can help you get the most out of this system. Our team at Matthews Family Dentistry has created this guide to help you maintain your Invisalign equipment.
What Is the Difference Between Invisalign Retainers and Aligners?
First, to understand how to clean Invisalign retainers, you need to know the difference between retainers and aligners. Each has a specific application and care requirement.
When you begin your Invisalign treatment, you will have a set of aligner trays created for you to move your teeth toward their final, straighter positions. Depending on your dentist's recommendation, you may switch to a new aligner tray every two weeks. Your entire treatment will include several aligners, each requiring care when you use it.
After completing your aligner treatment, you may need a retainer to keep your teeth in their new positions. However, when you use the retainer that goes with the Invisalign system, the Vivera retainer, there is no metal as with traditional retainers. This retainer is a clear tray that resembles the aligner trays you used during Invisalign treatment. So, you will feel more comfortable wearing it, and no one can see the retainer in your mouth while you wear it. Like the aligners, you will need to clean and properly care for the retainer as long as you use it.
Using the Invisalign System for Improving Your Smile
The Invisalign system starts with a visit to the dentist. They will create a three-dimensional image of your teeth from scans and photos. Your dentist can show you your current dental arrangement and the finished look you will get after treatment. Plus, the computer projection guides your dentist when prescribing the length of your Invisalign treatment, the number of aligner trays, and the time you must wear each tray.
After showing you what the Invisalign system can do for you, your dentist will send the scan of your teeth to a lab, where they will create your set of aligner trays specifically for you. Since each tray is customized to your mouth, you will have a better fit that is more comfortable to wear throughout the day. The longer you wear your aligner trays, the greater the chances are that you will closely meet your expectations for the treatment.
You wear an Invisalign aligner tray for at least 22 hours a day. However, you take it out to eat, drink and care for your teeth and the tray. Since you wear the aligners for so long each day, keeping them clean is important to protecting your teeth and mouth from germs.
Once you've finished with your aligner system and have a newly straightened smile, your dentist may recommend wearing a retainer to keep your teeth in place. The clear retainers in the Invisalign system go by the brand name Vivera and use the same material in their construction as the aligner trays.
Like the aligner trays, your retainer also requires regular care. In fact, you may need to wear your retainer all day initially and eventually progress to only needing to use it just at night time. The retainer prevents your teeth from moving back to their previous positions before you used the Invisalign system, ensuring that your results will last for a lifetime.
How to Clean Invisalign Aligner Trays
To clean your Invisalign aligner trays, the easiest method is to do it when you remove them to brush your teeth. Brush the interior of your aligner trays with your toothbrush and hand soap. Rinse them off thoroughly with clean, cool water. Never put aligner trays under hot water because they could lose their customized shape and not work as intended.
Ideally, you should brush your teeth and clean your aligner tray after each meal. Putting your aligner tray back in your mouth after having foods or drinks that can stain, such as coffee or blueberries, can discolor the aligner tray.
If you need to sanitize your aligner because it fell on the floor or onto another unclean area, you should clean them with the proprietary Invisalign Cleaning Crystals. These cleaners sanitize your aligner trays and can prevent plaque on your teeth, too.
Even if you change your aligner trays weekly, you should still spend time cleaning them daily. Regular cleaning of your aligner trays will keep them from staining and ensure that they stay germ-free.
How to Clean Invisalign Retainers
Once you've progressed to using Invisalign's Vivera retainer, you still need to keep up with cleaning the appliance. You can use the same Invisalign Cleaning Crystals that you use to sanitize your aligner trays on your retainer. However, you can simply apply hand soap with a toothbrush to the retainer for daily cleaning and refreshing. Rinse it off with cool water after brushing.
Keeping your retainer cleaned prevents stains from building on it, and it can help keep you healthier by removing germs from the surface. Once you get into the habit of regularly cleaning your retainer, it will become routine, just as brushing your teeth is a daily habit.
Get Started with Invisalign by Scheduling a Consultation with Us at Matthews Family Dentistry
With the Invisalign system, you can have a better smile, even as an adult. Using aligner trays over several weeks, you'll soon see a straighter smile emerge. With help from a retainer, you can maintain your results for life. To get Invisalign, you must visit a dentist qualified to provide this system. That same doctor can also offer advice on cleaning Invisalign retainers and aligners. You can find just such an expert here at Matthews Family Dentistry. Contact us today to schedule your appointment to see how Invisalign can change your smile.