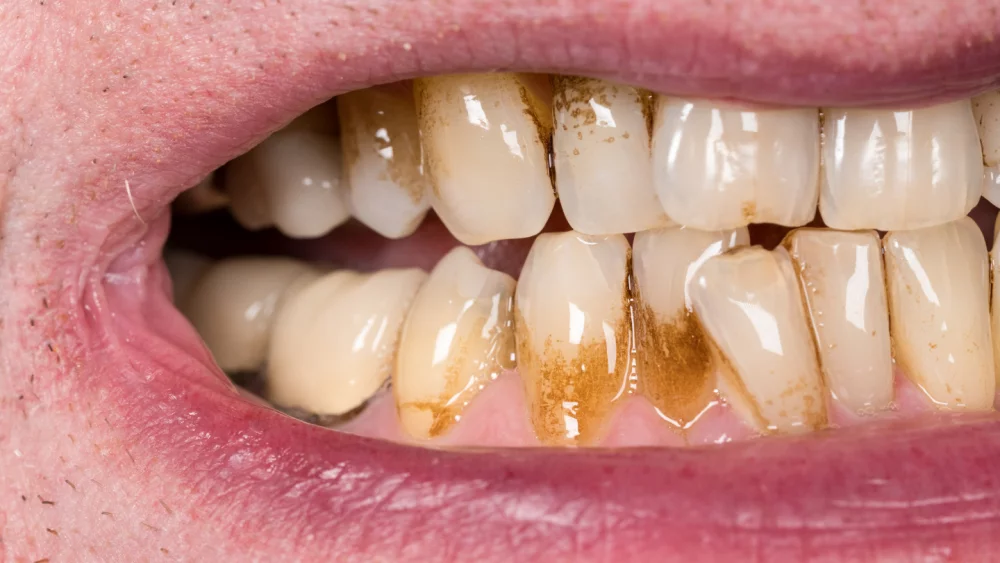 How To Get Rid Of Teeth Stains?
March 8, 2023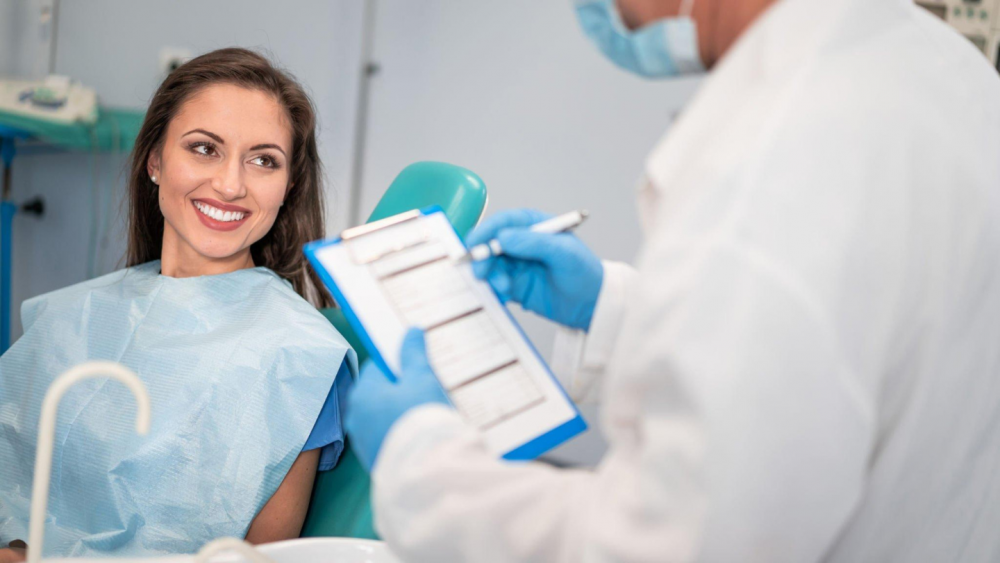 Understanding Out-of-Network Benefits
April 25, 2023
Morning headaches may not stem from work stress. You might grind your teeth at night, a condition known as bruxism. This tooth grinding can lead to many serious consequences, including headaches, cracked teeth, and jaw pain. Find relief by talking to your dentist about the benefits of a night guard for you.
What Is Bruxism?
Clenching or grinding your teeth at night often happens unconsciously. When you grind your teeth, the jaw clenches, and your teeth rub against each other.
Your molars have a special design to break down food as you chew. This strength when eating becomes a disadvantage to your oral health when the teeth have nothing between them. The molars grind at each other, causing damage to your teeth over time.
Over time, bruxism can cause the molars to wear down or develop cracks. The clenching of your jaw strains your jaw muscles and those in your temples, which gives you headaches and jaw pain when you wake up.
What Is a Night Guard?
Since bruxism often occurs while you sleep, you need a solution that you use safely overnight. A night guard offers the passive protection your teeth need to prevent damage and stop headaches.
The design of a night guard is a tooth-shaped piece that fits over your top teeth. Made from durable yet cushiony material, the night guard prevents your teeth from touching at night. Therefore, you no longer grind your teeth.
Another variation of the night guard is the NTI-tss Plus, which only covers the front four bottom teeth. It also creates a cushion that reduces muscle contractions in the jaw. Studies show it effectively reduces muscle contractions that cause headache pain by up to 70%. This option helps those dealing with headaches caused by teeth clenching or grinding.
A night guard creates a cushion for the teeth to prevent the top and bottom teeth from grinding against each other. As a barrier between the teeth, the night guard helps you to avoid future damage to your teeth.
Another way a night guard helps ease the pain is by reducing the amount that your jaw can clench. By preventing complete flexing of the jaw, a night guard helps your jaw to be more relaxed at night. You'll wake up with less pain in your jaw and head.
Why You Might Need a Night Guard
You might grind your teeth without realizing it. Watch out for the most frequently reported symptoms of bruxism. Common signs that you might have bruxism include:
A partner hearing you grind your teeth at night
Waking up unrefreshed from a full night of sleep or frequently waking at night
Jaw pain in the morning
Referred pain that feels like an earache without problems in your ear
Morning headaches upon waking
Tooth pain or extra sensitivity
Worn tooth enamel
Cracks or wear on the surfaces of your molars
The above signs may be the only indications you have that you grind your teeth at night. If you suspect that you do, you should see a dentist to get a protective night guard for your mouth.
Benefits of a Night Guard
First, you should see a dentist for a night guard. If you grind your teeth at night, you'll need an exam to see if any of your teeth have damage that the dentist can repair. Plus, your dentist will give you a custom-fitted night guard. This option fits better, is more comfortable, and you'll be more likely to continue to use it and see the full benefits of its use.
When you wear your night guard regularly, you'll begin to experience the following benefits:
1. Prevents Tooth Damage
Wearing a night guard stops your molars from wearing down. Through cushioning the teeth, you'll prevent dental issues caused by bruxism, including:
Worn enamel
Cracked or broken teeth
Damaged dental work
Tooth sensitivity
Once you get a night guard and agree to wear it nightly, your dentist can repair the damage done by previous tooth grinding. You may need various restorative dental services to correct your dental issues caused by grinding. For instance, if you had cracks in the very tops of your teeth, you might need crowns over those teeth. Broken teeth might need root canals to repair. If you had dental work, such as fillings or crowns, damaged by bruxism, the dentist can replace those.
By wearing a night guard, you'll avoid the cost and time required for future dental damage done by bruxism.
2. Helps Prevent Morning Headaches
Morning headaches come from the action of your jaw clenching when you grind your teeth. Wearing a night guard lessens the amount of muscle contraction in your jaw and temples. By easing the amount of contraction, your muscles don't remain strained all night. With a more relaxed jaw at night, you'll wake up without pain.
If you have morning headaches, even without tooth damage, wearing a night guard can help you to wake up without pain. Plus, a night guard is a drug-free alternative to pain medication that doesn't have the side effects of ibuprofen or acetaminophen.
3. Eases Symptoms of TMJ Disorder
Grinding your teeth can lead to a problem with your jaw called temporal mandibular joint (TMJ) disorder. This condition may cause your jaw to feel stuck or locked when you open or close your mouth. You may also notice a clicking sound when opening your mouth and have pain around your face.
One of the treatments for TMJ disorder is a night guard, especially if bruxism caused the issue. By preventing teeth grinding, a night guard can ease the symptoms of TMJ disorder or help you to avoid developing it in the future.
Sleep Better with a Custom Night Guard from Our Experts at Matthews Family Dentistry
You can get better sleep and wake up without pain. Contact us at Matthews Family Dentistry to see whether you grind your teeth at night and if you can reap the benefits of a night guard. Imagine a life without morning headaches or jaw pain. For nighttime teeth grinding, a night guard will provide the relief you seek.