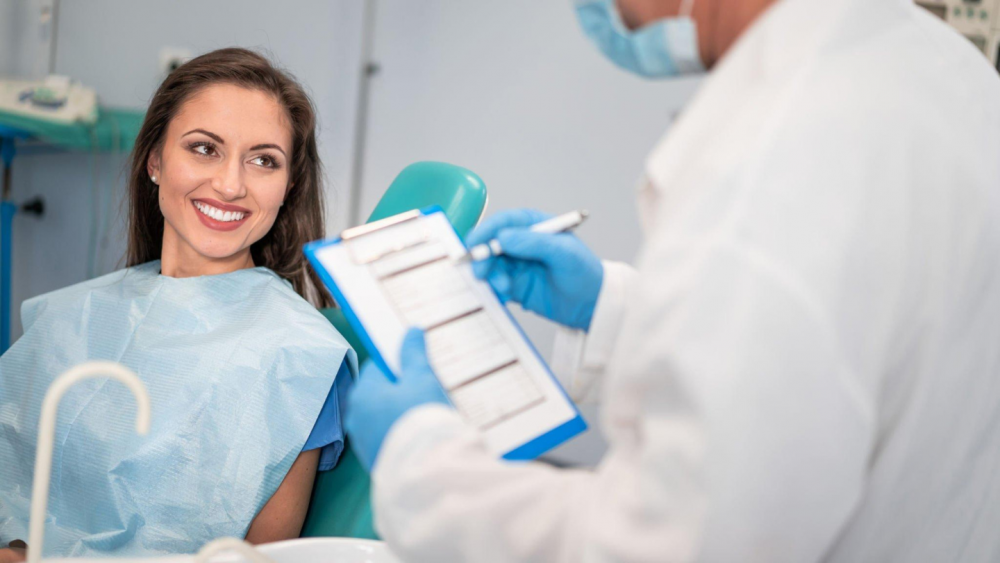 Understanding Out-of-Network Benefits
April 25, 2023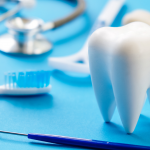 Our Top Oral Hygiene Tips for Oral Health Month
June 5, 2023
Do you need a crown? Even if you don't require one right now, you may need one in the future. Understanding the types of options available and comparing a same-day crown vs. traditional will help you to make an informed decision. Learn more below about these types of crowns and how we can help you at Matthews Family Dentistry.
Why You Might Need a Crown
Crowns are pieces of dental work that restore the look and function of the teeth they cover. These are such common pieces of dental work that some dentists have special equipment to produce them in their offices so you can get a crown on the same day. Other dentists still send impressions of your teeth to labs for lab-created crowns that you get in a few weeks. 
You may require a crown on a tooth for one of several reasons, such as the following:
To fix a tooth with severe decay that a filling cannot repair
To protect and strengthen a tooth after a root canal
To serve as an anchor for a dental bridge
To repair a cracked or severely discolored tooth
To create a replacement tooth over a dental implant
Whatever the reason you need a crown, you'll need to undergo a process of fitting and installation of the piece. Depending on whether you get a same-day or traditional crown, you may have a different experience with having a crown placed in your mouth.
Comparing Same-Day Crown vs. Traditional
Whether you get a same-day crown or a traditional crown depends on the equipment in your dentist's office. Some dentists don't have the technology for designing and milling crowns to produce them in-office. They offer lab-made traditional crowns instead. The differences between these types of crowns go beyond the location of the production equipment. When choosing between the two, understand the entire crown placement process to know more about your permanent crown. 
Process for Getting a Same-Day Crown
The process of getting a same-day crown, also known as a Chairside Economical Restoration of Esthetic Ceramic (CEREC) crown, only takes a few hours. While getting one of these crowns, the dentist will shape your tooth to accommodate the crown and take three-dimensional images for creating the crown.
A computer uses the images by the dentist and 3D CAD/CAM technology to direct a milling machine to cut the crown from a solid piece of ceramic. This custom-created crown is your permanent crown. You don't have to wait or adjust your diet to accommodate a temporary crown.
Because the dentist produces the crown in the office using accurate images of your tooth, you will have a crown that fits properly and looks great.
What Happens When You Get a Traditional Lab-Made Crown
When you get a lab-made crown, the dentist will either take digital images or create a physical impression of your tooth after shaping it. They then send the data to a lab for making your crown. The lab may require two to three weeks to return the completed crown.
While you wait, you will wear a temporary crown to cover and protect your shaped tooth. You need to use extreme caution with the temporary crown. It will not have the strength of your permanent crown. Avoid chewing on tough foods on the side with your temporary crown. 
Once your permanent crown arrives from the lab, you'll return to your dentist. The doctor will remove and replace the temporary crown with the permanent one.
Materials Used for the Crown
The materials used for the different types of crowns are not always the same. For same-day crowns, the crown only uses ceramic/porcelain for its construction. This material looks more natural and works well with your enamel.
Lab-produced crowns may use a variety of materials for their design, which may include metal, porcelain-topped metal, or pressed ceramic. Because there are so many options for materials for lab-made crowns, the prices can also vary, depending on the materials used for the crown.
Time Required to Get a Permanent Crown
If you want a crown without waiting, opt for a same-day crown. In just a few hours, you can leave your dentist's office with a permanent crown made from porcelain that looks natural and feels comfortable.
The biggest downside to lab-made crowns is their prolonged production process. Depending on the location of the lab and its production capacity, you could wait two to three weeks for a lab-made crown. Additionally, during that waiting time, you could damage your tooth if you break the more delicate temporary crown.
You will need two dental visits, weeks apart, to get your permanent crown. If you have work or school, you must take time off or schedule your appointments to accommodate your availability.
Our Same-Day Crown Process at Matthews Family Dentistry
At Matthews Family Dentistry, we provide our patients with CEREC same-day crowns. Our complete system incorporates a digital intraoral camera for taking digital images of a tooth, a computer for processing the data and converting it to instructions, and a ceramic milling machine to produce the crown.
Wearing a temporary crown can save time and avoid the risk of pain or infection. With our use of CEREC technology, you can get back to your life faster with a comfortable, perfectly fitting crown.
Choose Matthews Family Dentistry for Crowns and All Your Dental Care
Turn to our team at Matthews Family Dentistry for any dental needs you have. We offer services that help maintain healthy teeth, restore damaged teeth, or improve the look of your smile. Plus, we are one of the few dental offices that can address snoring issues. If you need restorative dental services, including crowns, let us provide you with a long-lasting, time-saving same-day crown. Whatever dental needs you have, we can help. Call our office to set up an appointment. Let us help you to have the healthiest, most beautiful smile of your life.