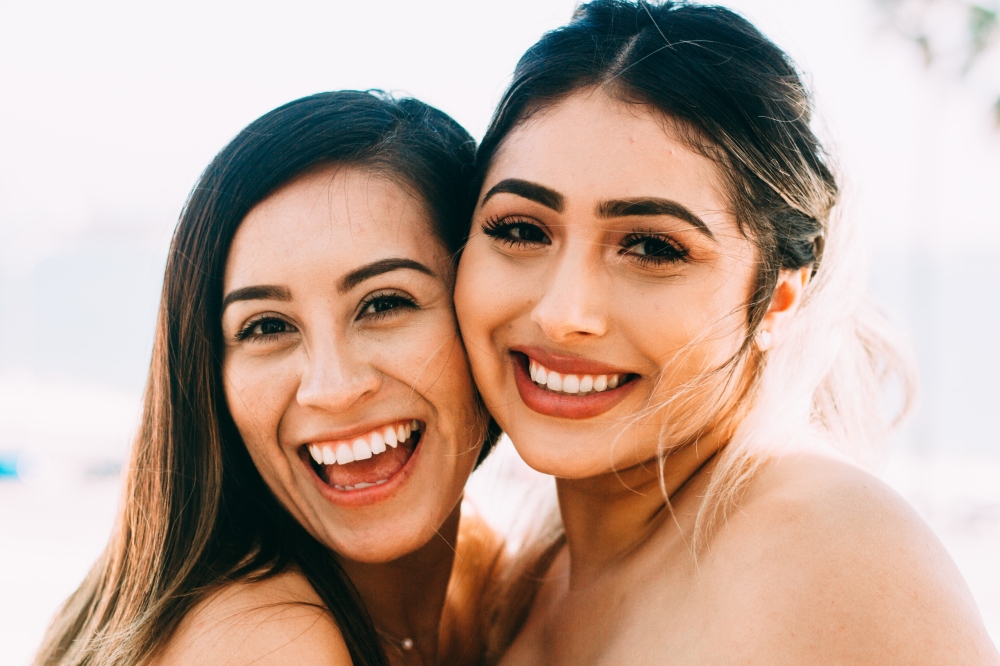 Your Top Teeth Whitening Options
December 28, 2021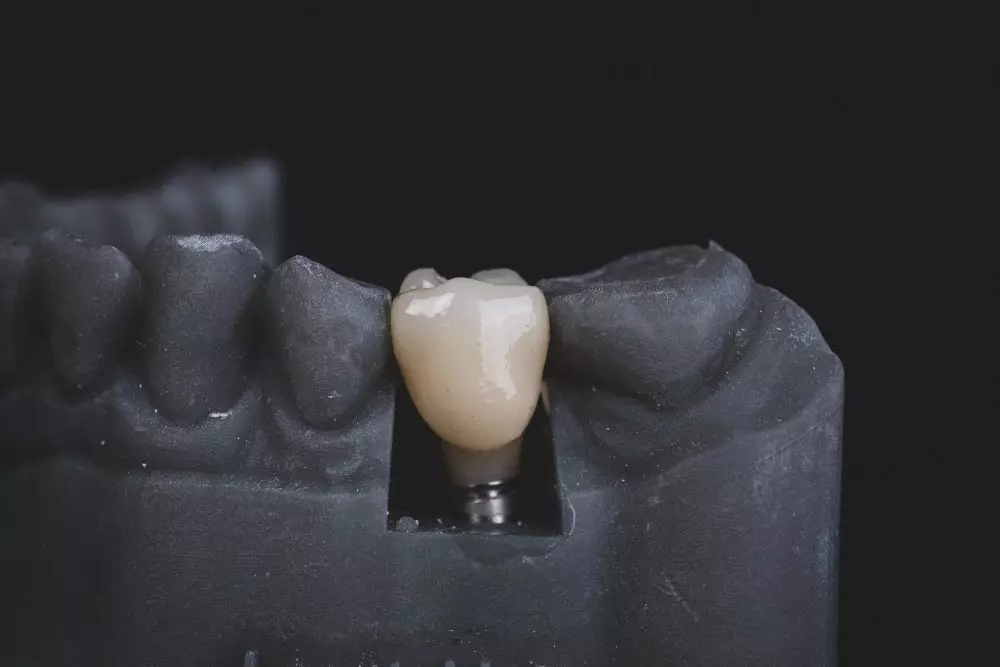 Are Dental Implants Permanent? Let's Break it Down:
January 25, 2022
Gaps in your teeth don't need to keep you from smiling. Many patients can use Invisalign to close them and straighten their teeth. Can Invisalign fix gaps between teeth? You need to talk to a qualified Invisalign dentist like ours at Matthews Family Dentistry.
What Is Invisalign?
The Invisalign system uses clear dental aligner trays to help adults and older teens with orthodontic problems. For many, this system replaces the need for traditional wire braces that can be very uncomfortable and impact appearance. Invisalign can help common issues include gaps, crowding, overbite, underbite, and crooked teeth.
Like braces, Invisalign works to move teeth into preferable positions for a straighter smile slowly. While braces require brackets installed on each tooth and wires to connect them, Invisalign does not have permanent fixtures on the teeth. Instead, patients use removable aligner trays throughout the day and night. These trays hold the teeth in place the same way that braces do, gently moving the teeth to their final positions.
Once the teeth have realigned to their positions from the initial care, the patient switches to a new aligner tray to continue progress. Most people switch trays every week to two weeks. Your requirements will depend on the results you need and the current position of your teeth. Only your dentist can tell you the exact number of trays your treatment will require.
Wire braces require patients to return to the orthodontist for adjustments. Patients who use Invisalign still need regular dental appointments to ensure the system is working as expected. But these appointments are not to make adjustments but to verify progress and ensure dental health.
Often, those who wear wire braces have limits on their diets. They cannot eat foods that could become stuck between the wires, leading to cavities. Plus, braces require special equipment to brush and floss around the appliances and avoid dislodging the parts. Invisalign aligner trays do not have these restrictions because patients pull them out at meals and brush their teeth.
What Does Invisalign Do to Help Fix a Smile?
Invisalign helps to gradually straighten teeth and move them to fill in gaps or open up overcrowded areas. Even people who have bite problems, such as overbites or underbites, benefit from the slow movement of the teeth Invisalign provides.
The secret behind the way Invisalign works is its use of customized, smooth trays. These trays do not have wires that can poke the soft tissues of your mouth and gums. Plus, each tray is designed specifically for you. With customized trays that are professionally produced in a lab, you can be assured of a comfortable, secure fit for each tray. Since the trays fit precisely over your teeth, they will not slip out even when you talk or smile, making it easier for you to keep the trays in for at least 20 hours daily.
As with braces, Invisalign aligner trays hold the teeth in positions increasingly closer to their final placements. After wearing each tray for a week or two, you switch to a new tray that holds the teeth in a slightly moved position. Don't worry if wearing a new tray is uncomfortable for the first day or two. Most people feel minor pressure that resolves as the teeth become accustomed to the new trays. If you have significant discomfort, talk to your dentist for solutions based on your treatment plan.
Can Invisalign Fix Gaps Between Teeth?
Yes, Invisalign can fix gaps between teeth. In fact, when you have your appointment for an Invisalign assessment, the dentist will scan your mouth. This scan allows the computer to show you how your smile will look at the end of treatment.
Even if you have multiple problems with your smile, such as gaps in some areas and overcrowding in others, you can still benefit from the gentle change in your smile offered by Invisalign.
How Invisalign Works
Invisalign starts with a digital scan of your teeth at the dentist's office. The dentist then uses the scan information to create a treatment plan that includes the number of trays you will need and how long to wear them. This information goes to a lab that produces customized trays for you.
Treatment starts with wearing the first tray for one to two weeks every day for 20 to 22 hours. Yes, you keep the aligner trays in your mouth when you sleep, work, and talk. However, you take the trays when you brush and floss or have meals.
After the prescribed time for the first tray ends, you switch to the next tray in the treatment. The number of trays you will need to use throughout treatment depends on your dental orientation and how much your teeth need to move. For instance, if you have a significant gap between your teeth, you might need longer treatment than if you have a small gap.
Generally, treatment lasts 6 to 12 months. However, you should start to see a change in the sizes of gaps between your teeth within a few weeks.
Can Anyone Use Invisalign?
Almost anyone can use Invisalign. Because this system requires a lot of patient responsibility, children and young teens may not be ideal candidates. They often do not remember to keep the aligner trays inside their mouths for at least 20 hours a day, which compromises the effectiveness of treatment. Plus, their changing anatomy might make creating a full treatment series of aligner trays difficult at the beginning of treatment.
Adults and older teens are the best groups to use Invisalign. People in these groups often have finished growing and are responsible for using the aligner trays properly. Additionally, patients in these age groups often want to preserve the appearance of their smiles, even during treatment. Therefore, the clear, almost invisible aligner trays allow them to show off their smiles without letting the world know about their treatment.
Only a dentist can determine the type of dental problems that Invisalign can fix. However, this system has successfully treated overbites, underbites, crossbites, crooked teeth, gap teeth, and crowded teeth. If you have gaps between your teeth or gap teeth with other problems, talk to your dentist today about Invisalign to correct the issue and restore your smile.
Is Invisalign Right for You? Contact Us at Matthews Family Dentistry to Find Out
Invisalign can change your smile. To see what this aligning system can do for your teeth, visit us at Matthews Family Dentistry. One of our dentists will consult with you to let you know if you make a good candidate. The dentist will also answer if Invisalign fixes gaps between teeth in your mouth. Contact us today to schedule your visit to start your journey toward a better smile.