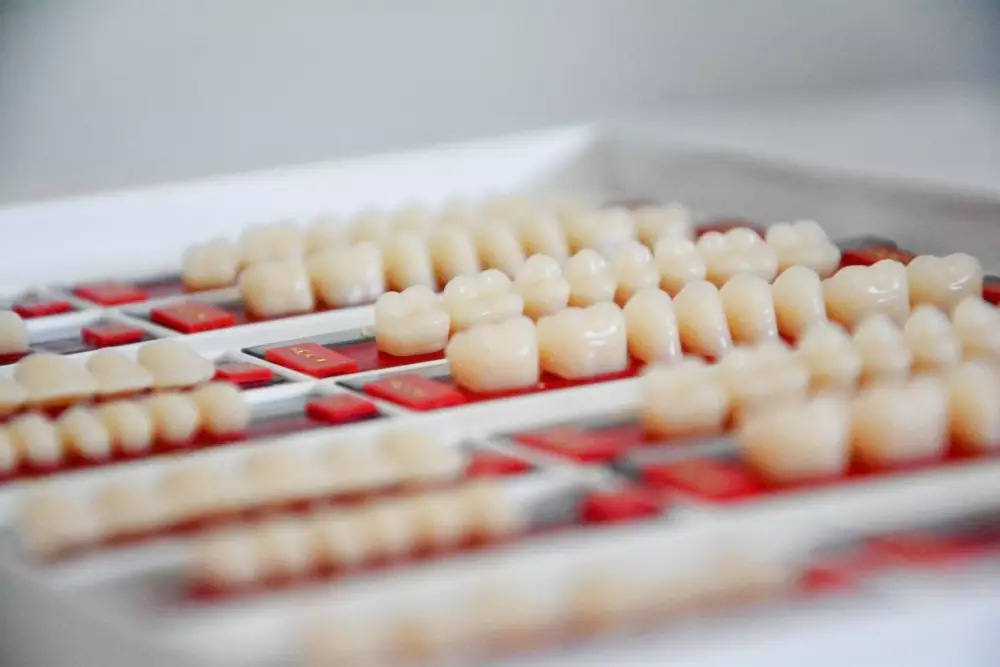 What Is An Implant Overdenture?
November 26, 2021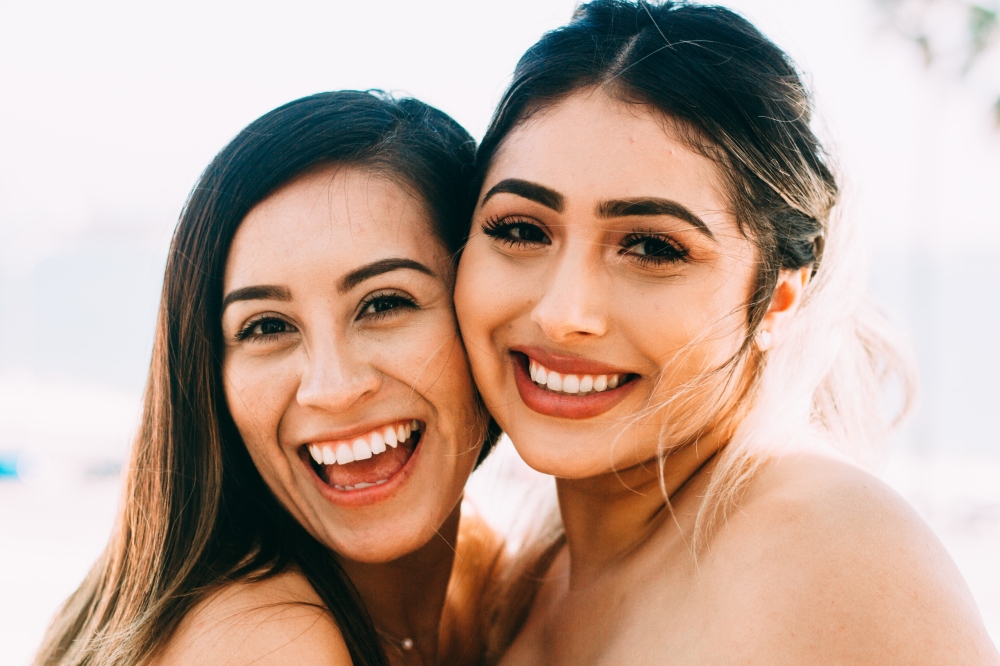 Your Top Teeth Whitening Options
December 28, 2021
At Matthews Family Dentistry, we often have adult patients who ask us – can invisalign fix underbite? The answer for most people is yes. But if you have an underbite and want to know if you can succeed with Invisalign, you would need to come to see us for an evaluation to see if this is the best option for you. Invisalign and other dental care could help you have the best smile of your life.
What Is Invisalign?
Invisalign is a brand of clear aligner trays most often used to straighten teeth. However, this system can also help other types of alignment issues. Some patients with underbites, overbites, or gaps in their teeth may also benefit from Invisalign. In fact, most of the same conditions that people wear braces to correct can be improved using Invisalign.
Patients who undergo this treatment wear clear trays for 20 hours a day or longer, taking them out for eating, brushing, and flossing. While Invisalign can correct many issues that braces do, these trays don't have painful brackets or wires. Nor do they require changes in your diet while using them.
What Is an Underbite?
An underbite often happens from a misalignment of the jaw or the teeth within the jaw, causing the bottom teeth to sit further forward in the mouth than the top teeth. Misaligned bites, such as underbites, can cause several problems, including the following:
Difficulty with speaking clearly or pronouncing specific words or letters
Problems eating or chewing
Excessive wear on some teeth
If you have an underbite, especially with some of the above issues, you may benefit from correcting the problem, restoring your smile, improving your ability to eat, and preventing future wear on your teeth.
Can You Fix an Underbite with Invisalign?
In many cases, Invisalign can fix an underbite when the cause is the positioning of the teeth in the jaw. Whether this situation applies to you is something that you will need to find out during a dental evaluation. The dentist will take images of your teeth to determine if and how Invisalign will work for you. Some people may need Invisalign treatment along with another corrective option.
How Does Invisalign Fix Underbite?
Invisalign moves the teeth slightly during treatment. You wear trays that gently move your teeth into the correct position over several weeks to correct minor underbites from bottom teeth that sit too far forward.
Each tray you wear will last for one to two weeks and apply gentle, even pressure to the teeth to coax them into position. This action is similar to braces without wires and brackets holding the teeth. Plus, you don't need to have wires tightened and adjusted with Invisalign.
Over time, the teeth will naturally move back into the correct position on the jaw. You will then need a retainer to keep them in place after finishing the Invisalign series of clear aligner trays.
Does Invisalign Fix Underbite for Everyone?
While Invisalign works well for some people with an underbite, it may not be the only solution for everyone. Those who have a severe underbite or problems with their jaw may require surgery instead of or with Invisalign.
The only way to know with certainty if Invisalign treatment can fix your underbite, you need to talk to an Invisalign dentist. These dentists have undergone extra training in evaluating patients for Invisalign. They will also produce the images used by the company to create the customized clear aligner trays. The precision of imaging the teeth is essential for getting a treatment that works.
At Matthews Family Dentistry, we have the dentists and equipment required to treat patients with the Invisalign system and evaluate their progress throughout the treatment.
Who Can Wear Invisalign?
Many people can wear Invisalign to correct alignment problems. The best candidates are older teens and adults. Children generally do not remember to wear the aligner trays long enough each day for the treatment to be effective.
Invisalign is also good for people who don't want a wire-filled smile from wearing braces. Adults and teens often have more social pressure to have great-looking smiles for their social lives and careers. The clear trays allow speaking and smiling without others knowing about the treatment. Plus, the soft material of the aligner trays does not cause cuts or bruises inside the mouth or lips as brackets for braces can.
What Happens During Invisalign Treatment?
Invisalign treatment starts with a dental evaluation. The dentist takes three-dimensional images of the mouth, which will go to a lab for customizing the trays. The imaging system can also show the patient what their smile should look like at the end of the treatment.
Once the aligner trays arrive from the lab, the patient will usually wear one a week. Each day, the tray needs to stay in the mouth for 20 to 22 hours to obtain the best results. Yes, this means that you will wear the trays while sleeping, driving, talking, working, and anything else you do during the day.
However, you can take out the trays to eat and drink at meal and snack times. Since you don't need to worry about brackets that could trap food or need special products to clean around, you can keep your same diet and dental habits.
After a week – or two depending on your recommendation from the dentist – you will switch to a new aligner tray that will slightly move your teeth closer to their final locations in your mouth. When you switch trays, you might notice extra pressure around your teeth, especially those with which the aligners move the most. This often does not last for long and only causes minor discomfort that most patients tolerate well.
Once you've finished the series of trays – usually 18 to 20 – you will see the finished results. During the treatment time, you should still keep regular dental cleanings. Plus, your dentist may recommend that you have follow-up visits during your Invisalign treatment to verify the trays are properly working to fix your underbite.
Contact Matthews Family Dentistry for an Evaluation
The best way to determine if Invisalign can help you is by scheduling an evaluation. Our team can provide you with preventative care and decide if Invisalign will help correct your underbite. We give each patient comprehensive care to help them have a smile that shows their happiness. Contact us at Matthews Family Dentistry for an Invisalign evaluation or other dental care.