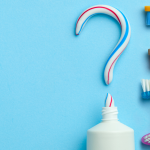 Teeth Whitening Toothpaste: Do They Really Work?
August 30, 2023
Everyone has problems sleeping occasionally. However, if you find that getting a good night's sleep happens less often now than ever before, or if you show other signs you have sleep apnea, you may need to check in with a dentist. Believe it or not, the field of dental sleep medicine exists, and it can offer you relief and provide you with the help that you need to finally get a good night's sleep.
What Is Sleep Apnea?
Sleep apnea has different forms, central and obstructive. The most common is obstructive sleep apnea (OSA), which accounts for 80% of cases. This form of condition occurs when your upper airway muscles relax too much and block off your airway.
In central sleep apnea, the brain stops sending signals to your breathing muscles, causing the issues. This rarer form requires you to seek help from a medical professional. Unfortunately, dentists who specialize in sleep medicine can't treat this form.
Both forms of sleep apnea cause your body to stop breathing. When this happens, you briefly awaken during the night to restore breathing. You may not even remember these nightly wakings, but your body does. You'll soon develop signs and side effects of sleep apnea, ranging from minor irritations to serious long-term health impacts.
Signs You Have Sleep Apnea
Frequent obstructive sleep apnea will manifest several signs during the day in your physical and mental health. Getting help for OSA can help you to get rid of these effects of the problem and feel better, thanks to improved sleep.
Some of the most common signs that people with sleep apnea have include the following:
Waking up gasping or choking at night
Snoring
Nighttime urination
Moodiness or irritability during the day
Excessive daytime sleepiness
Dry mouth upon waking
Morning headaches
Memory or focus problems
The above problems indicate that you have a condition that needs treatment. Without addressing the issue of waking up in the middle of the night, your symptoms will continue, and you could develop some of the long-term side effects of the condition, which can be serious.
But I Just Feel Tired During the Day, So Sleep Apnea Can't Be That Bad
Yes, OSA can cause you to feel tired during the day, and you may not think too much of that symptom of the condition. However, over time, the lack of adequate sleep will impact your overall health. Untreated OSA can lead to some of the following problems:
Diabetes
Heart disease
High blood pressure
Stroke
Dementia
Increased risk of motor vehicle accidents
Don't neglect your health. If you experience signs of sleep apnea, you should seek treatment to avoid possibly shortening your life or overall well-being.
Risk Factors that Make You More Likely to Develop OSA
Some people have higher risks of OSA than others. Be extra watchful of your morning moods and sleep habits if you have any of the following risk factors:
Large tongue
High arch to the palate
Obesity
Advanced age
Male
Narrow upper airways
Nasal congestion
Enlarged adenoids or tonsils
African-American heritage
Family history
Alcohol consumption
However, even if you don't have any of the most common risk factors does not mean that you cannot develop this condition. Always check with your doctor or sleep medicine dentist if you have signs of sleep apnea.
Can I Test Myself for Sleep Apnea?
While the gold standard for determining if you have sleep apnea is a sleep test, you can do some things at home that can indicate whether your symptoms come from OSA.
First, if you have a partner, ask them if you snore or wake up during the night. Many people with OSA only find out because their partner noticed them snoring.
Another way to test yourself for sleep apnea is to use an at-home self-test kit. These let you do a sleep study at home while wearing the included equipment. You need to send the data to a qualified doctor for interpretation and diagnosis.
If you only have a wearable fitness monitor, you can use that to determine if your heart rate has any major changes during the night. Coupled with other symptoms of sleep apnea, this information could help your doctor to determine if you need an additional sleep study. Don't rely on a Fitbit or similar devices as a diagnostic tool, as this is not the intended use of these fitness monitors.
If you suspect that you have sleep apnea, contact a doctor for an official diagnosis via an in-office or at-home sleep study or consult with a dentist about sleep medicine.
How to Get Help for Sleep Apnea from a Dental Sleep Medicine Specialist
Dentists can help to fix OSA. Your first step is to schedule a free consultation for your snoring or other signs of sleep apnea.
If you do have OSA, a dentist can fit you with oral appliance therapy (OAT) to help. This treatment option does not require you to wear a CPAP that forces air into your lungs during the night. Nor do you need medication.
Oral appliance therapy for sleep apnea moves your jaw into a position to prevent the tissues of the upper airways from closing off your breathing.
By correcting OSA at its source, OAT can effectively help you to sleep comfortably through the night.
Benefits of Sleep Apnea Treatment
When you get treatment for OSA, you'll notice a reversal of the signs of the condition that caused you to seek care in the first place. With better sleep, you may notice improved mood and concentration. Additionally, you'll lower your chances of conditions that OSA puts you at an increased risk of developing, such as heart disease or stroke.
OSA treatment can really change your life, but you need to take the first step and get a consultation with a dental sleep medicine expert.
Consult with a Dental Sleep Medicine Specialist at Matthews Family Dentistry
If you suspect you have sleep apnea, visit one of our sleep dental medicine experts at Matthews Family Dentistry. You could get relief and avoid obstructive sleep apnea's potentially dangerous side effects. Call us today for a free snoring consultation to find relief from sleep apnea.