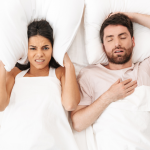 What is Oral Appliance Therapy?
July 22, 2023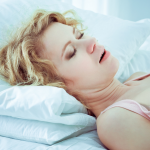 Signs You Have Sleep Apnea
August 30, 2023
Getting whiter teeth is a goal for many Americans. In fact, in a YouGov poll, three-fourths of Americans reported that having white, shiny teeth was "important." You're most likely a part of this majority. Consequently, numerous people seek out ways to brighten their teeth as quickly and cheaply as possible. One option available is teeth whitening toothpaste. While lower in cost than over-the-counter whitening strips and other options, does it really work? Can you get whiter teeth out of a tube? The efficacy and safety of whitening toothpaste are essential to understand if you want to improve the brightness of your smile.
What Makes Whitening Toothpaste Different
Whitening toothpaste has the same active ingredient as other kinds of toothpaste, fluoride, but some brands also have whitening or abrasive ingredients. These extra ingredients play roles in how these types of toothpaste work and the side effects you may experience using them.
Some of the most commonly added ingredients to whitening toothpaste brands include:
Baking soda, which acts as an abrasive ingredient to polish teeth
Hydrogen peroxide, which bleaches teeth
Potassium nitrate, to prevent tooth sensitivity caused by other ingredients, peroxide or abrasives
Make sure that if you use a whitening toothpaste, you use one that has the American Dental Association (ADA) seal. This seal shows that the toothpaste brand that uses it is safe and effective.
How Whitening Toothpaste Works
Whitening toothpaste brands often use mild abrasives to rub away surface stains and polish the teeth. With regular use and good brushing habits, these types of toothpaste can help keep major darkening of the teeth at bay by removing daily surface stains. However, they do not change the color of the teeth.
Toothpaste brands that include peroxide can bleach the tooth enamel but only a tiny amount. Hydrogen peroxide and carbamide peroxide also appear as active ingredients in whitening strips, kits, and in-office dental whitening.
Unfortunately, products containing peroxide can contribute to tooth sensitivity and gum irritation. In many toothpaste brands, the bleaching agents also don't have the same concentrations found in whitening strips or in-office dental whitening. Therefore, you don't get the same whitening results that you would get from professional whitening options.
Whether by polishing your teeth or providing mild bleaching, whitening toothpaste only offers minor stain removal that maintains your existing tooth color instead of whitening it to another shade.
Are These Types of Toothpaste Effective?
The effectiveness of whitening toothpaste depends on the types of stains you have and how you use the toothpaste.
First, you need to understand that teeth have intrinsic or extrinsic stains, which have different origins and require other treatments.
Intrinsic stains start inside the tooth, and no whitening toothpaste can remove these types of stains. Aging and internal decay are types of intrinsic stains. Stronger bleaching products from professional whitening can help correct intrinsic stains.
Extrinsic stains originate from external sources, such as drinks or foods. Whitening toothpaste may help to lessen the appearance of these types of stains. By removing stains daily, whitening toothpaste can protect your smile from darkening caused by a buildup of stains.
While the type of stain matters in the success you'll have with whitening toothpaste, so does the concentration of peroxide in the formula. Whitening brands of toothpaste don't have a high enough concentration of peroxide to change the color of your teeth. They work by polishing away small stains and plaque on the outsides of your teeth. You won't get the same whitening results from these toothpaste types as you can get from professional whitening.
Can Teeth Whitening Toothpaste Damage the Teeth?
While most whitening toothpaste options will not damage your teeth if used correctly, you could experience some side effects.
The most common side effect reported is tooth sensitivity. Some people also report this problem with over-the-counter whitening kits that use peroxide.
Another problem with whitening toothpaste may come from people with too high expectations. They think the toothpaste will brighten their teeth and use it more often than directed or brush their teeth too hard. These actions can damage the tooth enamel, which will never grow back.
The best way to protect your teeth from damage when using a whitening toothpaste is to do the following:
Follow the package instructions
Use a gentle touch when brushing
Select a soft-bristled brush
Brush no more often than twice a day
Limit brushing sessions to no longer than two minutes at a time
Have realistic expectations
If you have teeth that need to have their color lightened, skip the whitening toothpaste. You'll need more intensive bleaching delivered in a way that won't damage your teeth.
Is There a More Effective Way to Whiten Teeth?
Professional whitening from an in-office or take-home kit changes the color of your teeth, even if you have intrinsic stains. This more effective option does what whitening toothpaste cannot do, whiten your teeth several shades.
In-office whitening uses a higher concentration of peroxide to provide more effective bleaching of the enamel. Take-home kits also have a peroxide concentration level that you cannot find in over-the-counter whitening kits.
Additionally, when you have a dentist overseeing your whitening treatment, you have someone who can minimize the sensitivity that may happen from the process.
Why Working with a Dentist Gives You a Better Smile
A dentist can provide not only cosmetic services to whiten your teeth but also maintenance and preventative care to keep them looking great.
During your twice-yearly cleanings, stains and plaque are removed from your teeth to keep them looking their best. Plus, dental exams can find decay in your teeth early before the issue darkens the affected areas.
While you can use whitening toothpaste, do it as part of a healthy dental hygiene regime that includes regular visits to the dentist for cleanings and exams. Your dentist can get your teeth to a whiter shade, and whitening toothpaste can help you to keep them bright.
Contact Matthews Family Dentistry to Professionally Whiten Your Teeth and Keep Them Clean and Healthy
While whitening toothpaste brands may help your teeth stay white, they don't work as well as other options for getting your teeth brighter. For professional whitening that gives you fast, brilliant results, you need a cosmetic dentist, like one of our team at Matthews Family Dentistry.

With our whitening service, our dentists can start you off with a brighter smile that you can use whitening toothpaste to maintain. And, to keep your pearly whites healthy and beautiful, we'll also help you with cleaning and other dental services. Contact us today to schedule your visit to get better-looking teeth.