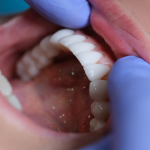 How Long Do Veneers Last?
July 21, 2023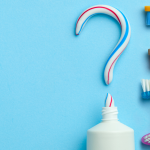 Teeth Whitening Toothpaste: Do They Really Work?
August 30, 2023
Do you wake up your partner with your nightly snoring? Has a doctor told you that you have sleep apnea? Have you tried a positive airway pressure (PAP) machine and found it uncomfortable and difficult to use? Consider visiting a professional sleep dentist for an evaluation to see if you can succeed with oral appliance therapy for sleep apnea and its accompanying snoring. This small device could become the key you need to unlock better sleep for you and your partner.
Signs That Your Snoring Might Be Sleep Apnea
Obstructive sleep apnea (OSA) is a serious condition with snoring as one of its most common symptoms. While people might make fun of the sawing noises produced by snoring, sleep apnea is no laughing matter. This condition causes you to stop breathing at night due to an obstruction in your airway. When you do, you may wake up abruptly, preventing your body from achieving refreshing deep sleep states.
Even if you don't have a partner who complains about your snoring, you may notice other signs that you could have obstructive sleep apnea or snoring. The following often occur in those who snore:
Feeling excessively tired during the day
Waking up unrefreshed from sleep
Morning headaches
Frequently getting up to go to the bathroom at night due to regular wakings
Difficulty concentrating during the day or experiencing memory problems
Sleep apnea needs treatment to avoid the most serious side effects, aside from your partner shoving you at night to stop you from snoring.
Consequences of Sleep Apnea
Without treatment, obstructive sleep apnea can have serious effects on your overall health. According to the American Academy of Sleep Dentistry, OSA has connections to the following health concerns:
Fatigue throughout the day, leading to increased workplaces accidents or roadway incidents from driving while sleepy
Heart problems
Stroke
High blood pressure
Mental health problems, such as depression
Blood sugar control issues
Cancer
Difficulty thinking
Getting treatment for obstructive sleep apnea can help you to lower your risk of the above conditions and help you to feel better overall in your day-to-day living.
What Is Oral Appliance Therapy for Obstructive Sleep Apnea?
Obstructive sleep apnea has several treatment options. One choice you have is oral appliance therapy (OAT). This comfortable device does not require a power source or make noise, like a PAP machine. Nor does it take up a lot of space in your luggage if you want to travel.
Oral appliance therapy consists of a small device that a sleep dentist custom-creates for you. This device prevents the most common causes of obstruction during sleep, preventing sleep apnea at its source. You'll breathe better throughout the night and wake up refreshed.
How Oral Appliance Therapy Works
Obstructive sleep apnea most often happens when you sleep on your back and your muscles and tissues relax, falling back to close over the upper airway at the back of your mouth. When this happens, you stop breathing until you wake yourself up.
When you have oral appliance therapy, you wear a simple device over your teeth. This piece holds your jaw in a forward position. So, even if you sleep on your back, your airway stays open.
Where to Get Oral Appliance Therapy
If you snore and feel concerned that you might have obstructive sleep apnea, schedule a consultation with a sleep dentist like ours at Matthews Family Dentistry. You will undergo an exam and answer questions about your sleep habits and symptoms you may have of obstructive sleep apnea.
Not all dentists qualify as sleep dentists, and these dental specialists are the experts you need to turn to when you want oral appliance therapy as an alternative to a PAP for OSA treatment or want to learn more about your options for treatment.
What Is the Process for Getting Oral Appliance Therapy?
Like many custom-fitted dental pieces, the devices used for oral appliance therapy have shapes and fit specifically for each patient who uses them. Therefore, you cannot use anyone else's oral appliance therapy device and get the same results.
The customization process ensures that you have a comfortable piece that will not fall out of your mouth and effectively prevents sleep apnea.
First, you'll have an assessment with your sleep dentist to find out if you have obstructive sleep apnea that would benefit from oral appliance therapy. If you are a candidate, your dentist will discuss the various options you have for oral appliance therapy based on your mouth's anatomy and breathing needs. After you find the right style of device, the dentist will take images or make an impression of your mouth for the creation of your device.
After the creation of your customized device, you'll have a session with your sleep dentist, instructing you on how to use it. The dentist will need to ensure that your custom-created oral appliance therapy piece properly fits before you take it home.
You'll wear the device every night when you sleep to maintain an open airway and prevent the obstruction that leads to sleep apnea and snoring. Keep up with all requested follow-up visits your sleep dentist requests to ensure that your OAT continues to work as needed and that your teeth stay healthy.
What Are Alternatives to Oral Appliance Therapy?
OAT acts as an alternative to positive airway pressure machines that keep you breathing through the night by forcing air into your mouth. Many people switch to using OAT after having problems with PAP machines.
While PAP machines are often used as a first choice for OSA, however, they may also act as an alternative to oral appliance therapy.
Before you decide whether you want to use a PAP machine or OAT, talk to your sleep dentist. They will help you to find the right solution for your OSA that fits your comfort level and appropriately addresses the cause of your sleep apnea and snoring.
Schedule a Sleep Apnea Consultation with One of Our Sleep Dentists at Matthews Family Dentistry
Why subject your partner to another sleepless night of you snoring? Stop trying to push through the days in foggy fatigue caused by multiple wakings at night. Contact us at Matthews Family Dentistry to schedule a consultation to see whether you may benefit from oral appliance therapy for your OSA. Our sleep dentists can help you find the relief you need for better health and improved sleep with our OAT for sleep apnea.