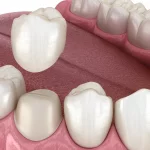 What is a CEREC Crown?
October 31, 2023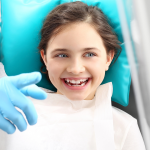 What is Dental Sealant?
November 30, 2023
Patients often come into dentists' offices with the question, "Why do my gums bleed when I floss?" The answer differs for everyone. Bleeding gums after flossing can happen for several reasons, from benign to serious. Anytime you have bleeding gums, don't assume that nothing is wrong. Make an appointment with your dentist for an evaluation of your teeth and gums.
Why Gums May Bleed
Bleeding gums happen for several reasons, and the answer as to why your gums bleed when you floss depends on many factors. How long has the bleeding happened? Do you have any changes to your diet or medications? Are you having symptoms of a medical condition? Are you at a stage in your life when hormones change?
The first step toward discovering the reasons for your case of bleeding gums is a full dental evaluation. The dentist may ask you several questions to identify if you have one of the following common causes of bleeding gums.
A Normal Reaction to a New Flossing Routine
If you have never flossed your teeth before or stopped flossing for a long time and restarted, you may experience bleeding gums. Flossing typically strengthens the gums so they don't bleed, but if you have neglected this practice, the gums can become inflammed and become more susceptible to bleeding.
Continue to floss daily for the next week to see if your gums continue to bleed or stop. If they stop bleeding, the cause may have been a new flossing routine. However, always bring up any gum bleeding you experience, even if it stops. Gum bleeding is an important symptom that your dentist needs to know about because a new flossing routine may not always be the cause.
Gingivitis or Periodontitis
One reason to talk to your dentist, even if your gums stop bleeding after you start flossing, is the likelihood of gingivitis or periodontitis. Both are forms of gum disease that can develop when you have plaque and tartar near the gum line that infects the gums. A lack of flossing can lead to gum disease.
Gingivitis often only causes mild redness and occasional bleeding when brushing or flossing. Therefore, too many people ignore it, but gingivitis can progress to periodontitis without treatment. In this later stage, the condition creates pockets around the gum line, which harbor bacteria and make the infection worse. Periodontitis eventually causes bone and tooth loss.
While dentists can treat gum disease, preventing the condition is less costly and painful for you.
Poor Nutrition
Even if you eat enough calories to stay full, the nutrients in your diet may be imbalanced enough to cause nutritional deficiencies. A lack of either vitamin C or K can cause gum bleeding. The former helps to strengthen your gums and teeth, and the latter clot the blood.
A varied diet with plenty of fresh fruits and vegetables can help you to avoid nutritional deficiencies. Talk to your doctor or dietician for specific advice for your personal health and dietary needs before making significant changes to your diet.
Hormonal Changes
Hormones can impact more than just growth. When hormones make major shifts, gums may have a greater chance of bleeding. Some of the most common times when people may have a higher risk of bleeding gums include:
Menopause
Menstruation
Puberty
Using hormonal birth control
The cause behind the gum bleeding is progesterone, which increases blood flow throughout the body, including to the gums.
If you have bleeding connected to hormonal changes, you may need more frequent dental visits to stave off gum disease with more regular professional dental cleanings to remove plaque.
Taking Certain Medications
Blood thinning medications reduce clotting and can increase the chance of bleeding from any source. Chemotherapy also has the known side effects of mouth ulcers and bleeding gums.
Ask your doctor if any medications you take can cause bleeding gums. Also, inform your dentist if you are taking these prescriptions so they can understand the source of your gum bleeding.
Improper Brushing or Flossing
While brushing and flossing are good, you can perform each action incorrectly and cause problems.
Brushing too hard or using a brush with old, worn bristles can wear down your enamel and irritate your gums.
Similarly, scrubbing too hard between your gums with floss, especially if you recently changed how you floss, can also cause bleeding.
The best way to fix this issue is to talk to your dentist for personalized advice on correctly brushing and flossing effectively.
Dental Appliances
Dental appliances, such as dentures or bridges, can cause gum irritation and bleeding, especially if they do not fit properly. Ask your dentist or orthodontist if you have irritation from your dental fixtures to see if you need adjustments that can prevent bleeding gums.
Rare Medical Conditions
Some people have rare medical conditions that cause bleeding by reducing blood clotting. Conditions that impact blood clotting can include:
Hemophilia
Leukemia
Von Willebrand disease
Thrombocytopenia
Scurvy
You will likely have other symptoms aside from gum bleeding if you have any of the above conditions. If you experience unusual gum bleeding with easy bruising or bleeding that doesn't stop from minor cuts, make an appointment with a medical doctor. These conditions require diagnosis by a doctor and follow-up medical care.
How Does a Dentist Treat Bleeding Gums
Dentists can help to treat and prevent bleeding gums. Gum disease occurs when bacteria infect the gums and cause swelling and bleeding.
If you have gingivitis or periodontitis, you may need periodontal care, such as scaling and root planing, to remove the germs and allow your gums to heal. Dentists can also prevent gum bleeding by removing the plaque and tartar that cause gum disease during regular preventative cleanings.
Keep up with your regular dental appointments at least twice a year to prevent gum disease and the bleeding that can accompany it. However, if you do develop gum disease, your dentist can also treat it before it results in tooth loss. The key to prevention and treatment is having a qualified dentist whom you feel comfortable visiting. We offer that comfort and professionalism at Matthews Family Dentistry.
See Matthews Family Dentistry for Oral Health Concerns
Whether you have bleeding gums or want to prevent them, we can help at Matthews Family Dentistry. Make your appointment for an exam and cleaning to keep your gums and teeth healthy. You don't have to live with bleeding gums when you floss. Contact us to schedule your appointment with one of our exceptional, caring dentists.